"Most people think typography is about fonts. Most designers think typography is about fonts. Typography is more than that, it's expressing language through type. Placement, composition, typechoice." – Mark Boulton
Explorations in Typographic Design through Alphabetic Form, Letter Grid, Letter/Number Combination, and Type as Image.
Alphabetic Form
The exploration of letter forms with an emphasis on composition, positive and negative space and legibility. I focused on g, k, r, and Q for their dynamic shapes and individual characteristics.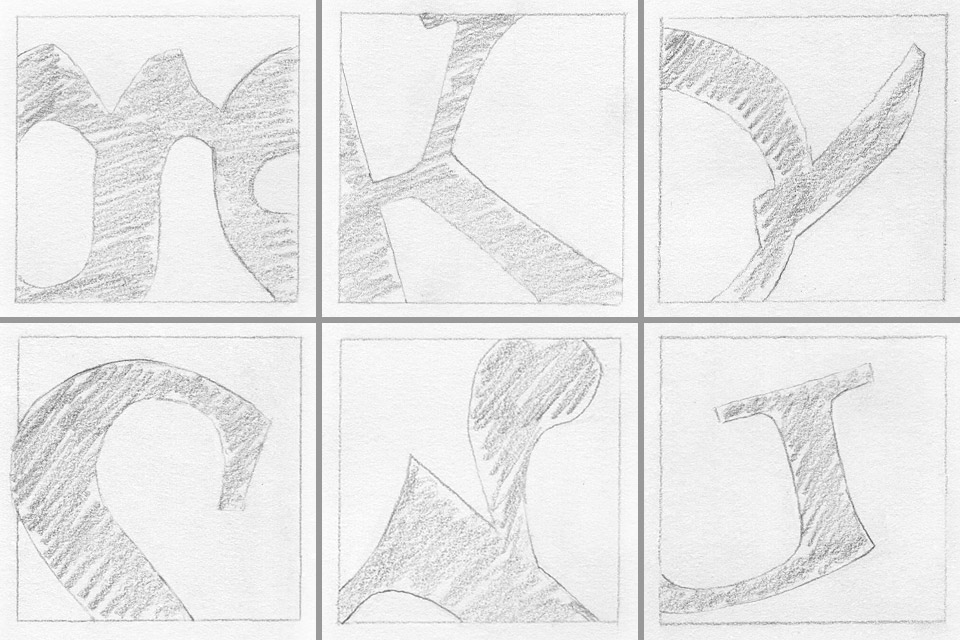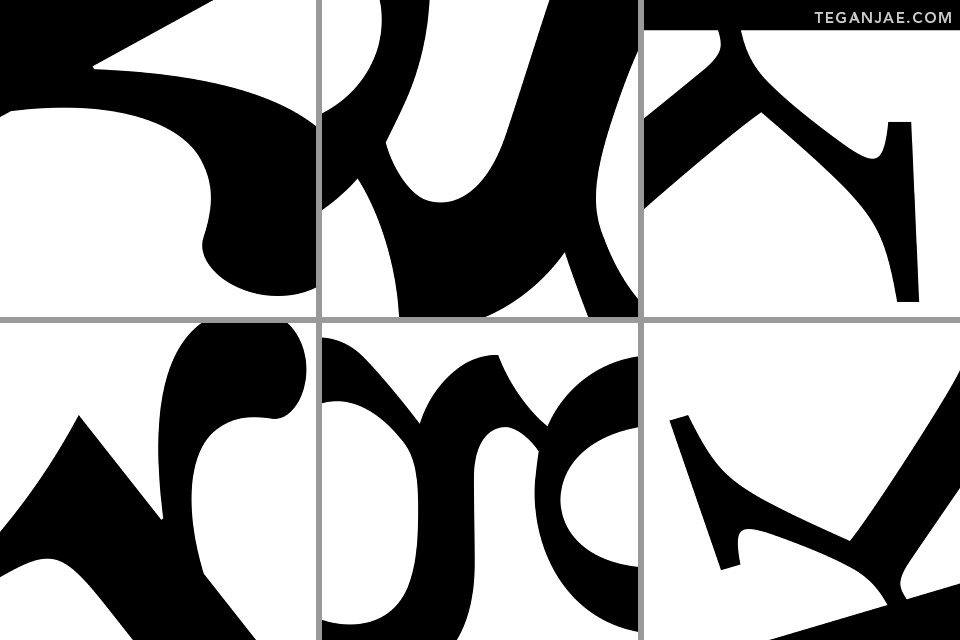 Letter Grid
The collaboration of upper and lowercase letter forms to create a composition using a strict grid format that emphasizes rhythm, repetition, hierarchy and a balance between fragmentation and continuous flow. I selected a, e, m and r and expanded the forms to a state where they are unrecognizable.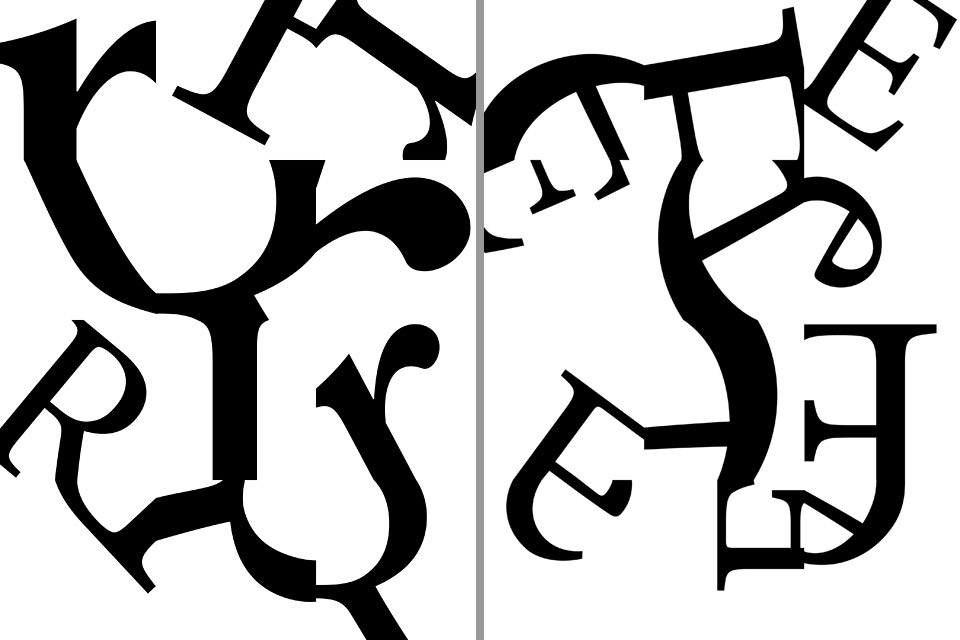 Letter/Number Combination
The exploration of curvilinear and rectilinear forms between one letter and one number to create static and dynamic designs.  The interesting compositions maintain legibility while disguising qualities of the form through cropping, overlapping, scaling, character forms, stroke weights and font style.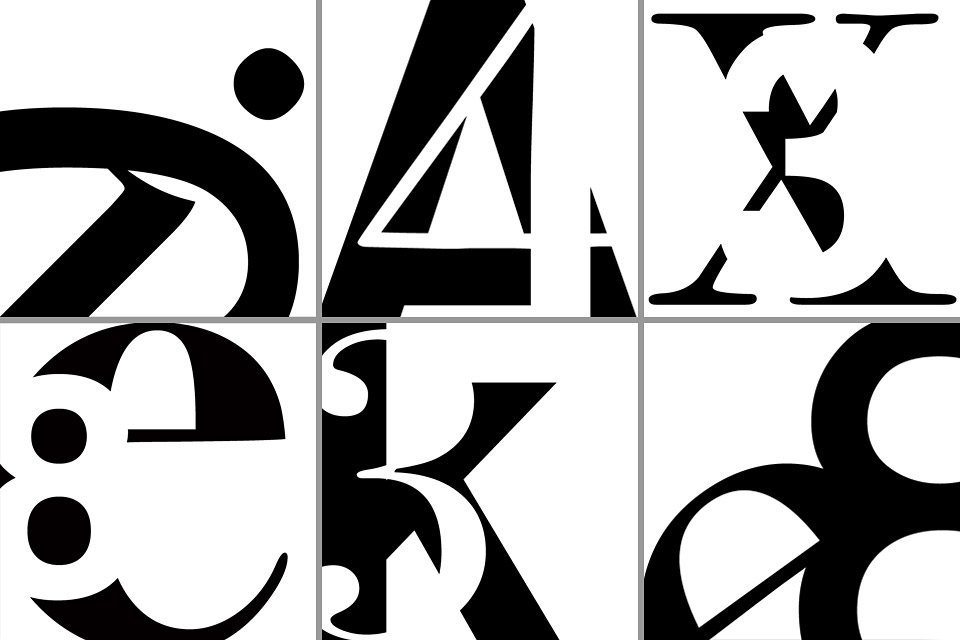 Type as an Image
The creation of a design that visually communicates the meaning of a word through the use of the typeface, composition, scale and other formal considerations. I visually communicated the meaning of the words obnoxious and prickly in the final designs.