The Waste Land takes a critical view on social, political and cultural issues through poster design. In this work, I deconstructed T.S. Eliot's 1922 poem into a panoramic 20″x96″ poster. The poem is juxtaposed with a historical timeline of America's economic history, congressional quotes in response to economic concerns and a representation of the Dow Jones Industrial Average from 1900 to 2010. The work reproduces familiar elements from the Great Depression, arranging them into a new, conceptually layered series. The muted color scheme and Futura typeface, designed by Paul Renner between 1924 and 1926, were prominently used during the Great Depression.



Below are closeup views of the poster divided in four sections.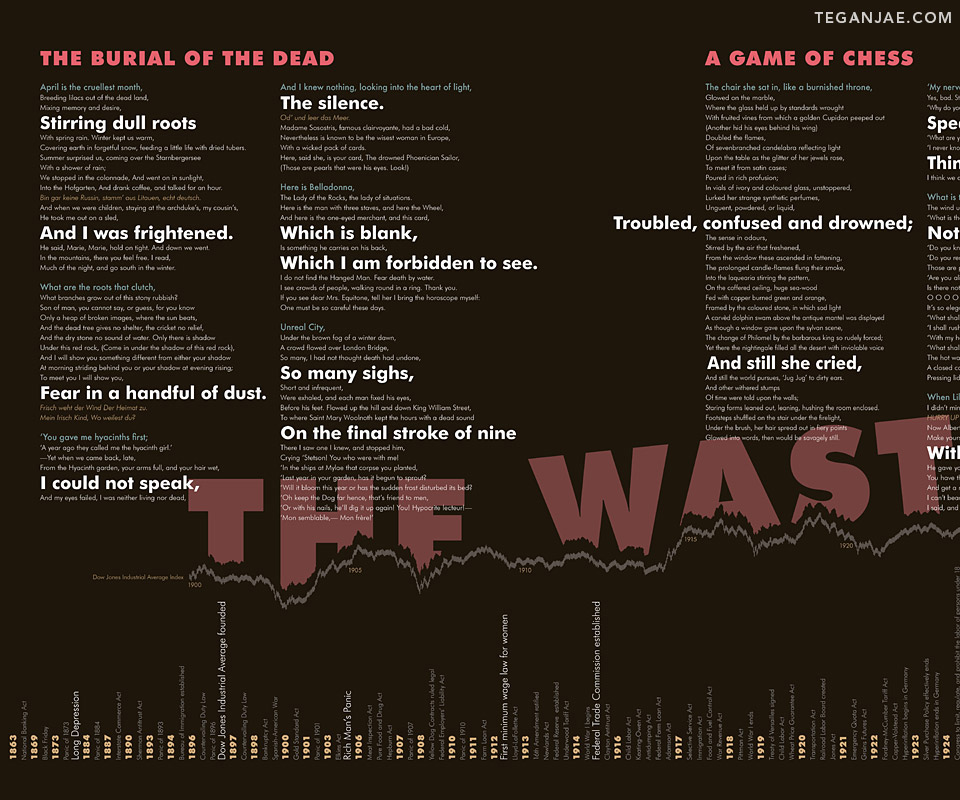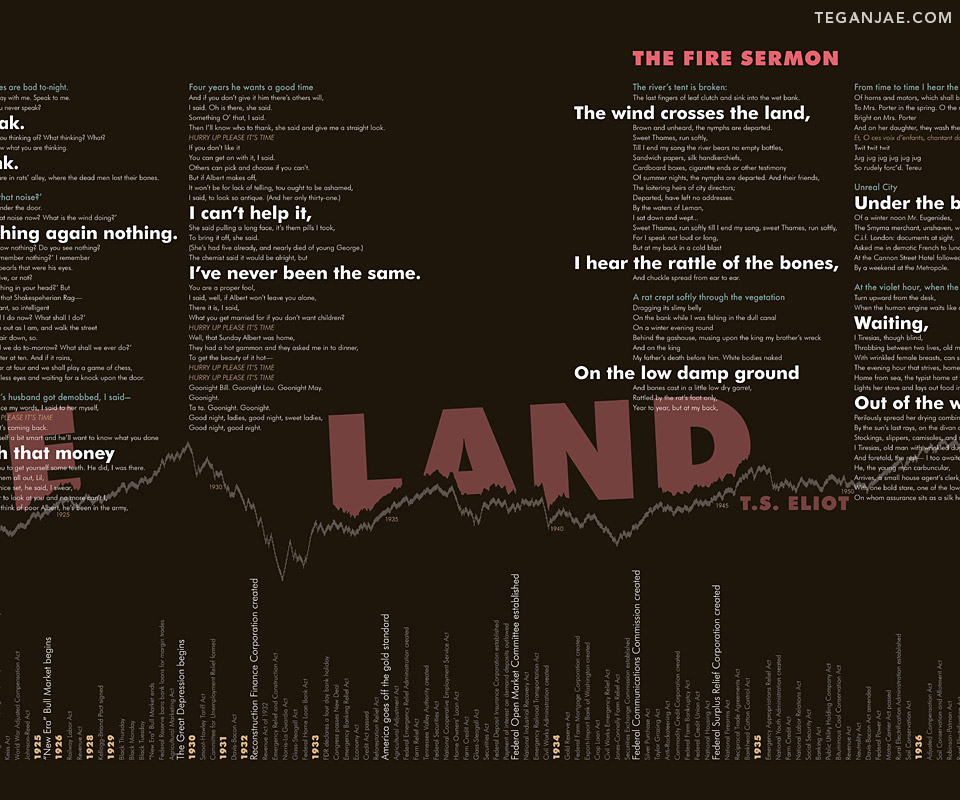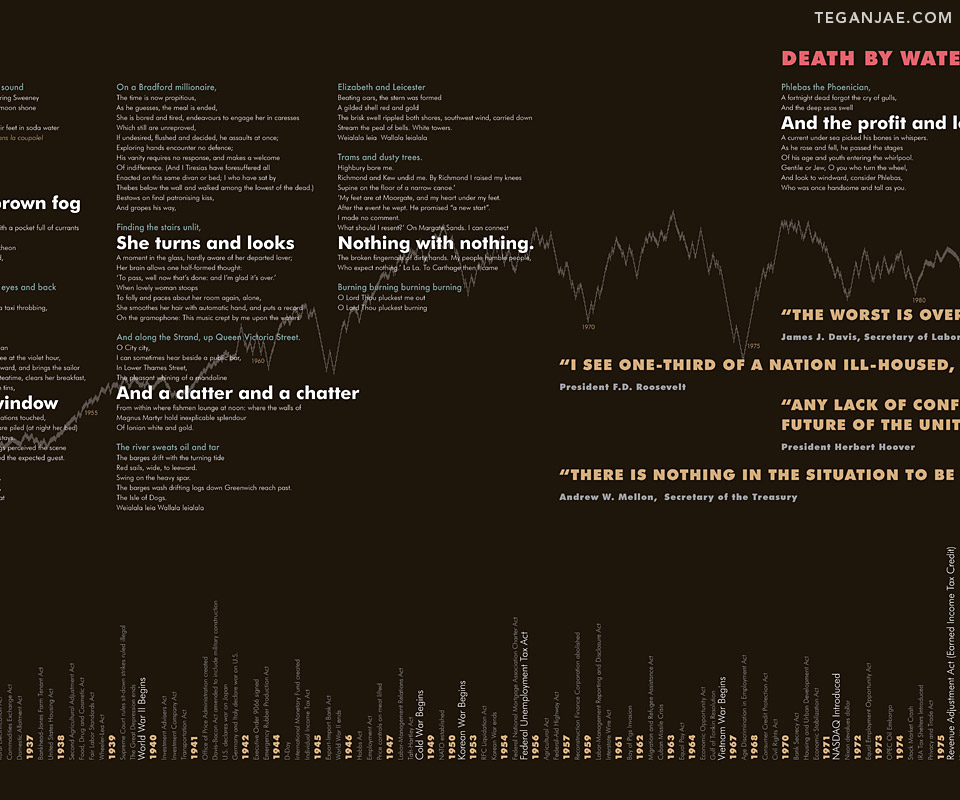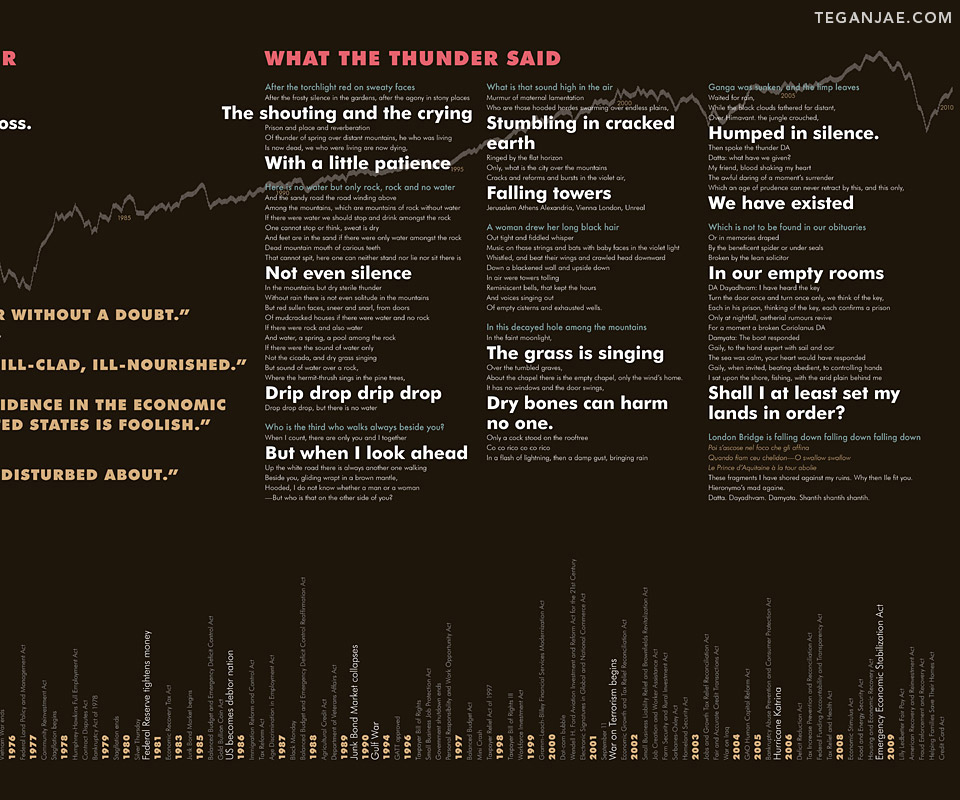 I also redesigned the panoramic poster into a small poster collection of five 16″x20″ prints representing each section of the poem.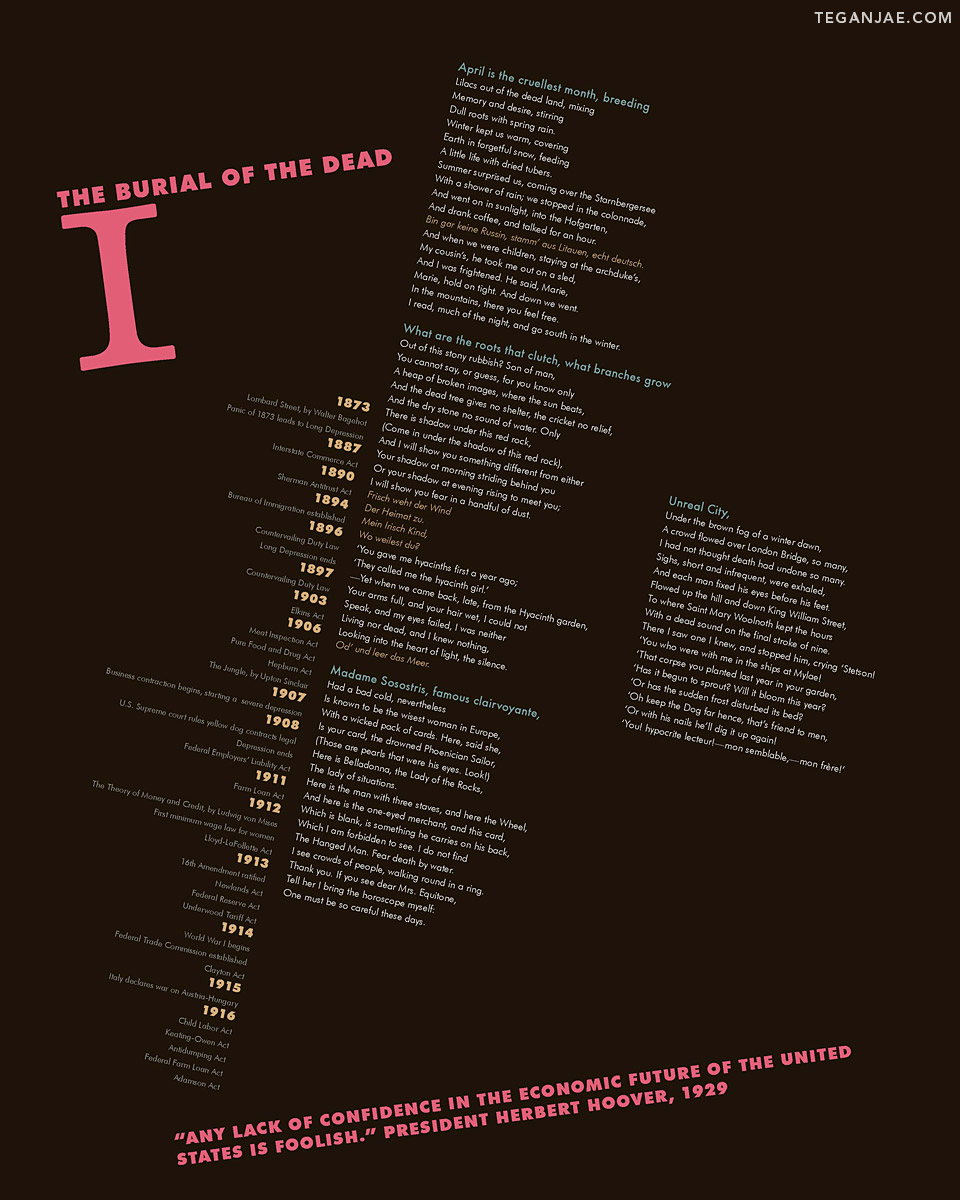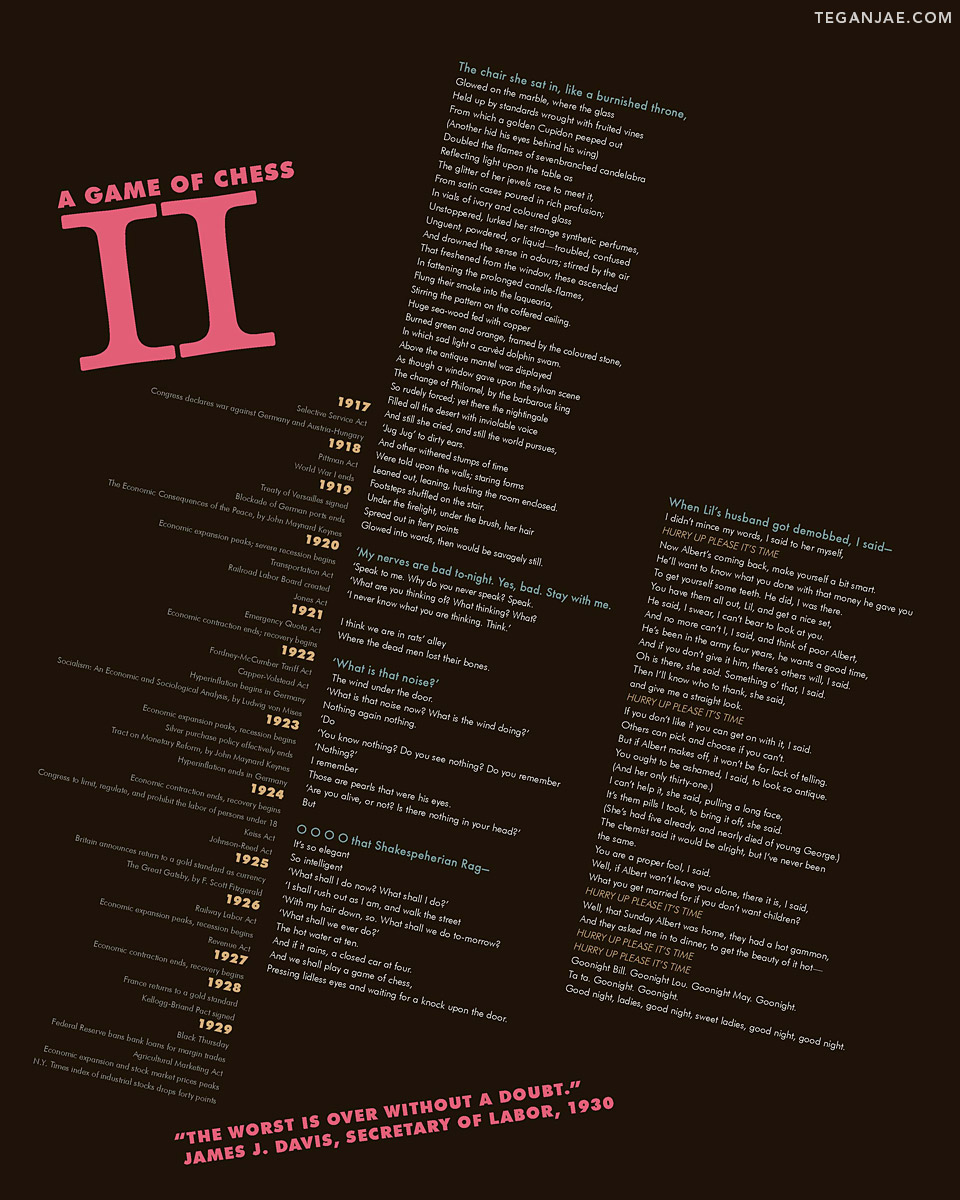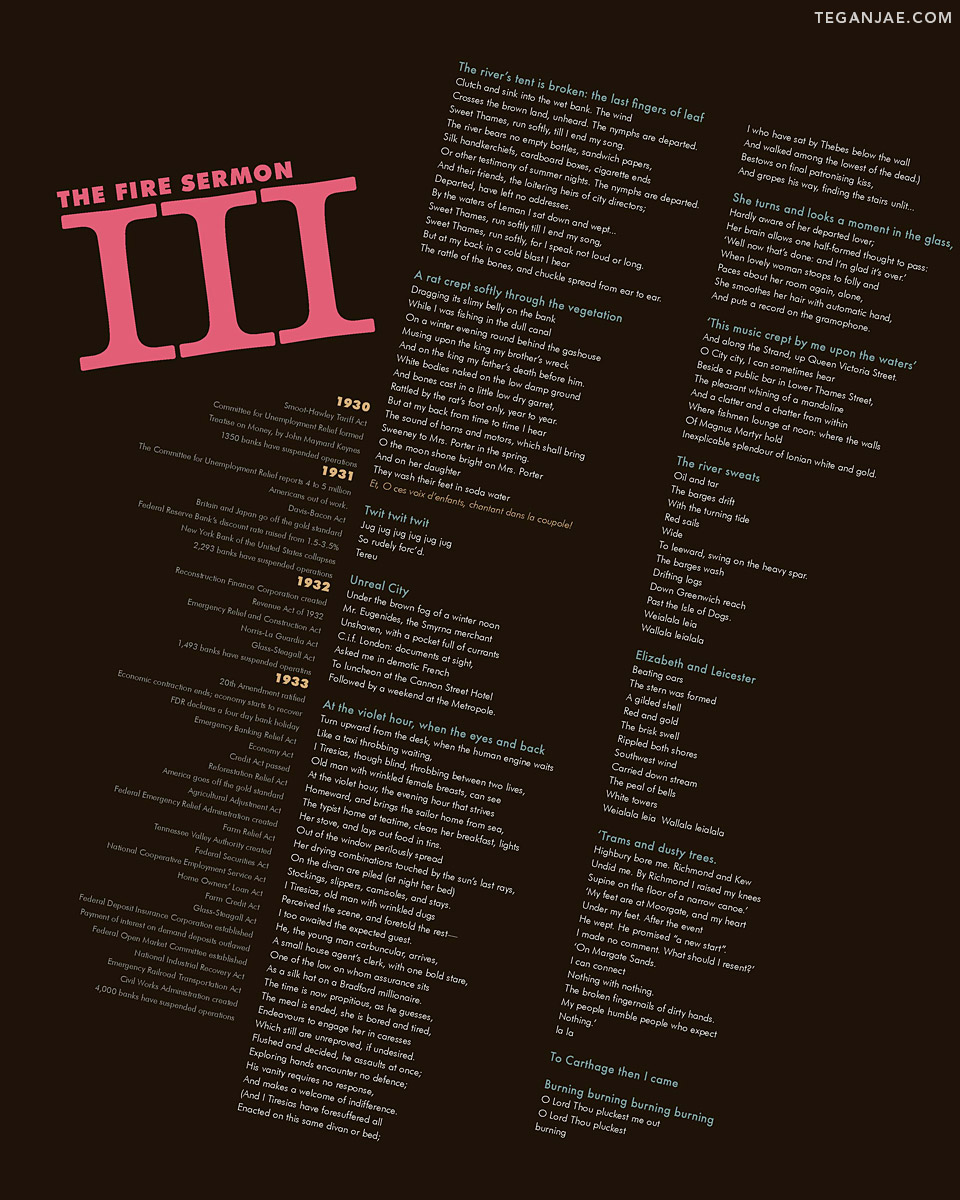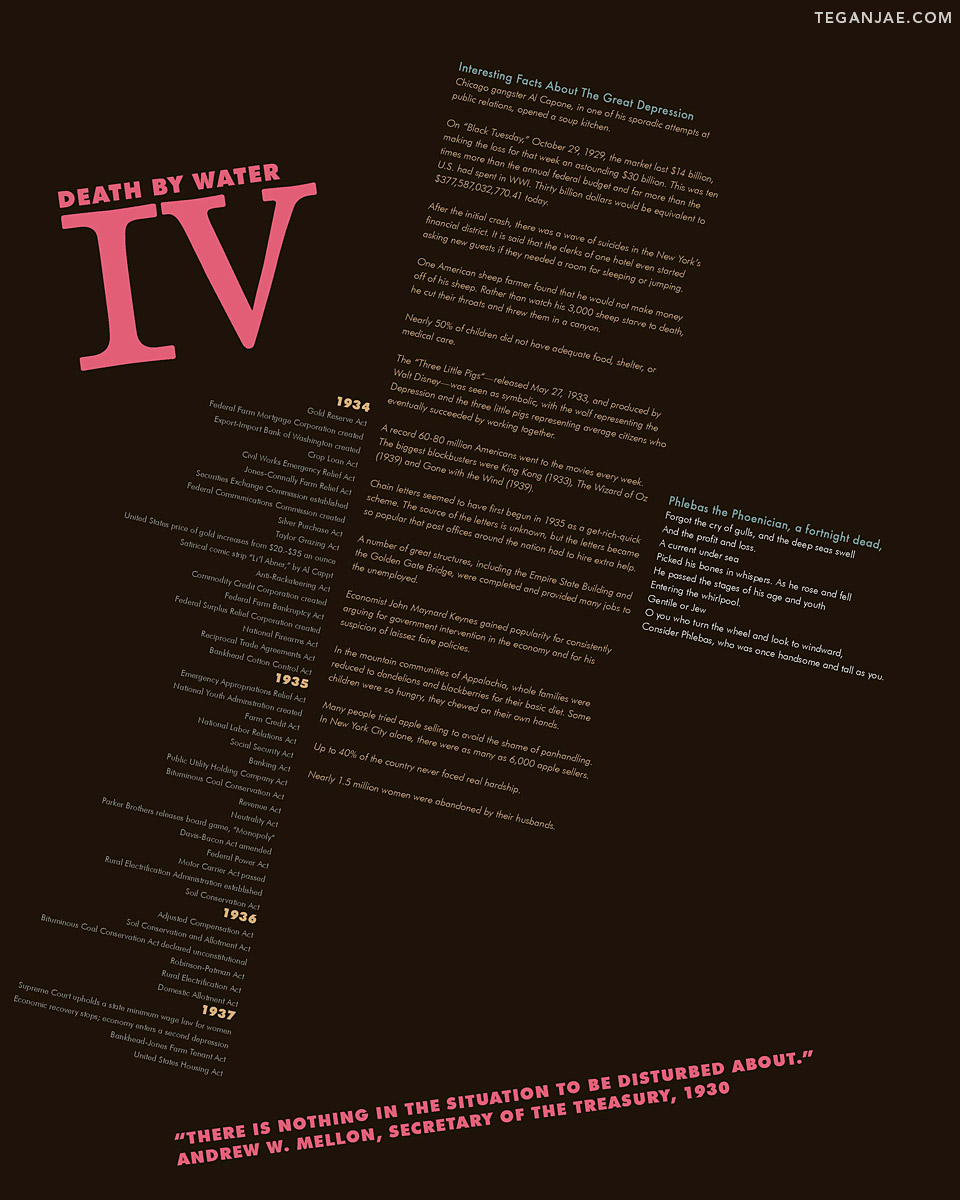 Below is the grid layout that I created for the smaller posters.