Baby Helen is growing up fast and had family portraits taken on Easter. My husband and I celebrated the holiday with our friends and their parents. After a delicious lunch and a few rounds of games (Mexican Train Dominoes and Fill or Bust!) we stepped outside to take a few impromptu portraits of Helen and her family. Their home is on a corner, so finding a pleasing background was a bit difficult with all of the cars and houses. I ended up shooting tight and blurring the background to remove the distracting elements. Baby Helen did not want to wake up, but we got a few peeks from her. You might remember Helen's hospital photos from a few weeks ago. She's adorable and makes the silliest faces.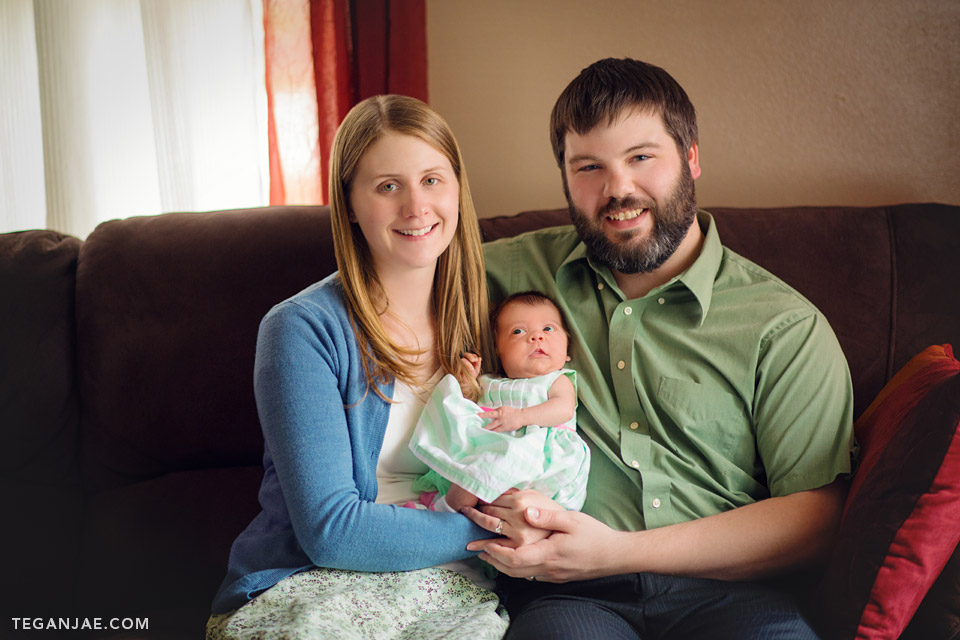 I just love her little tongue sticking out.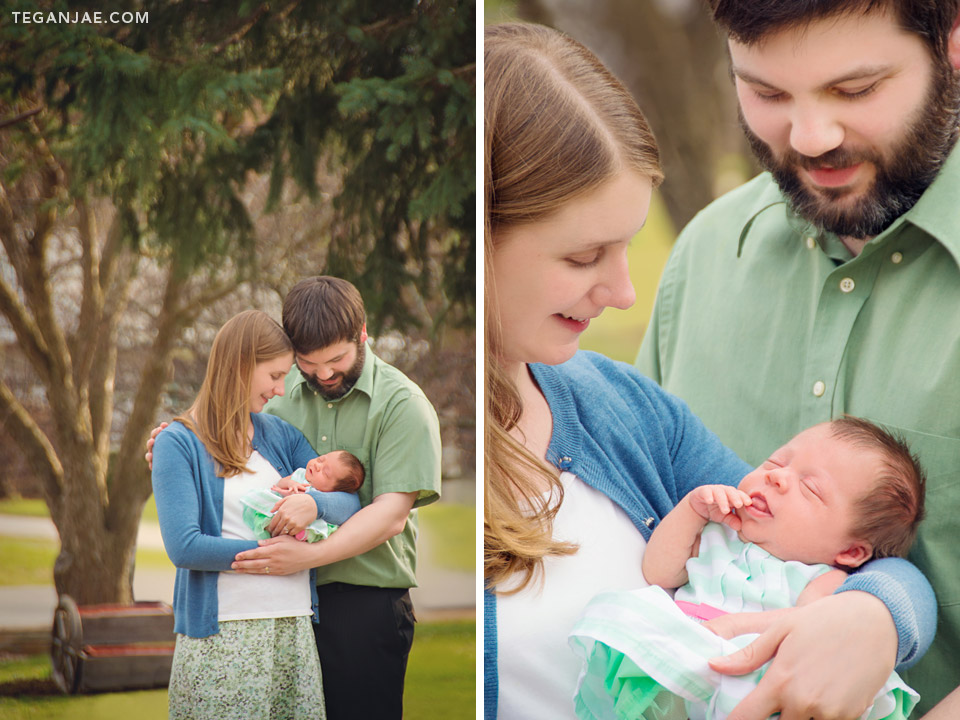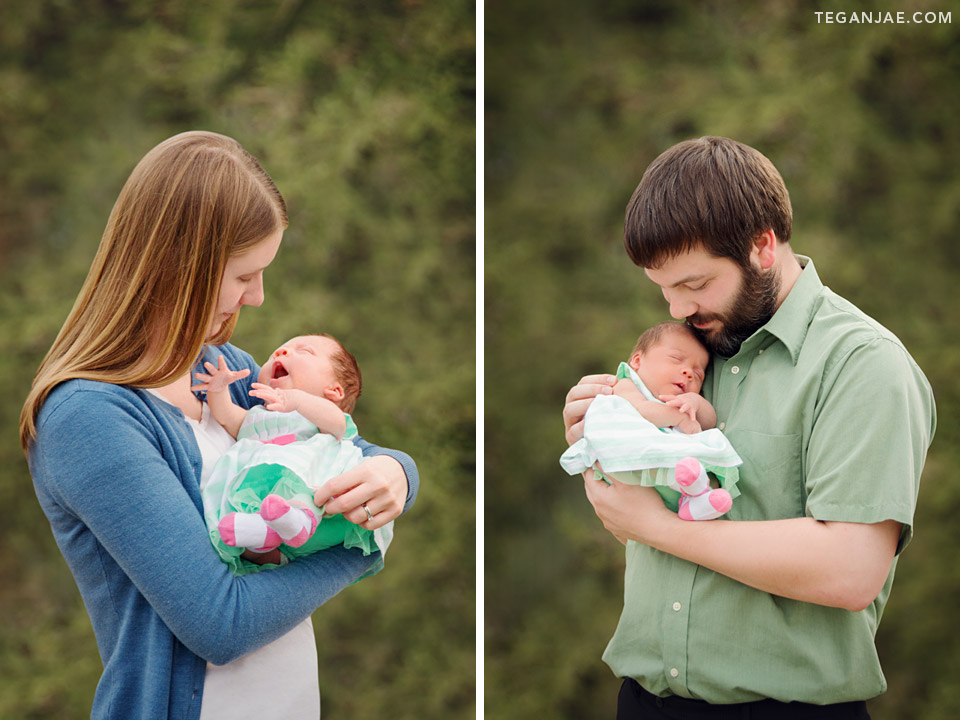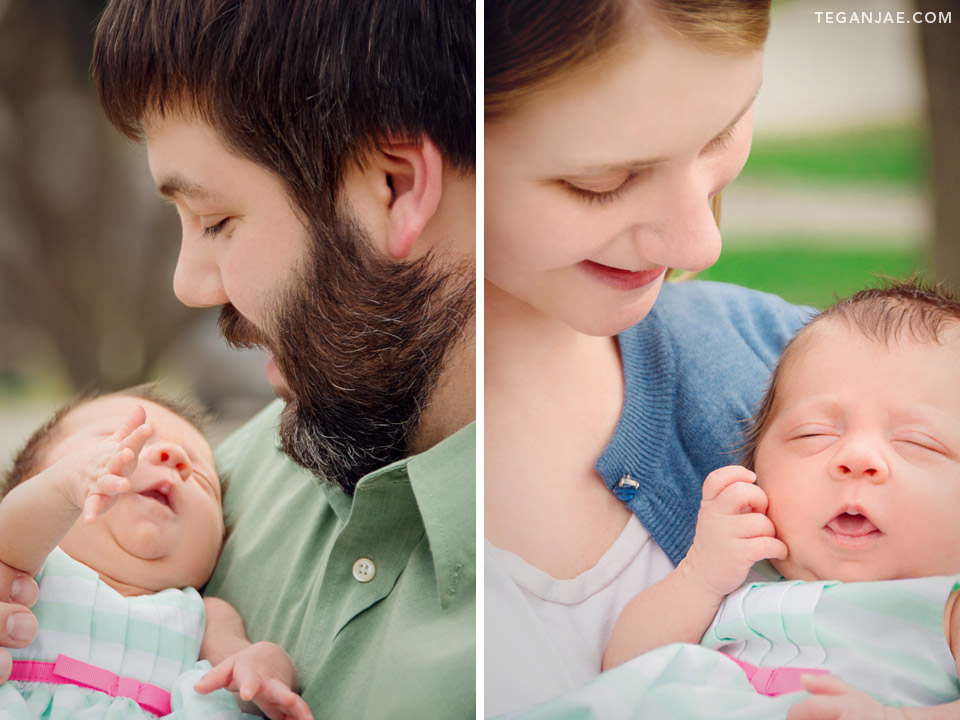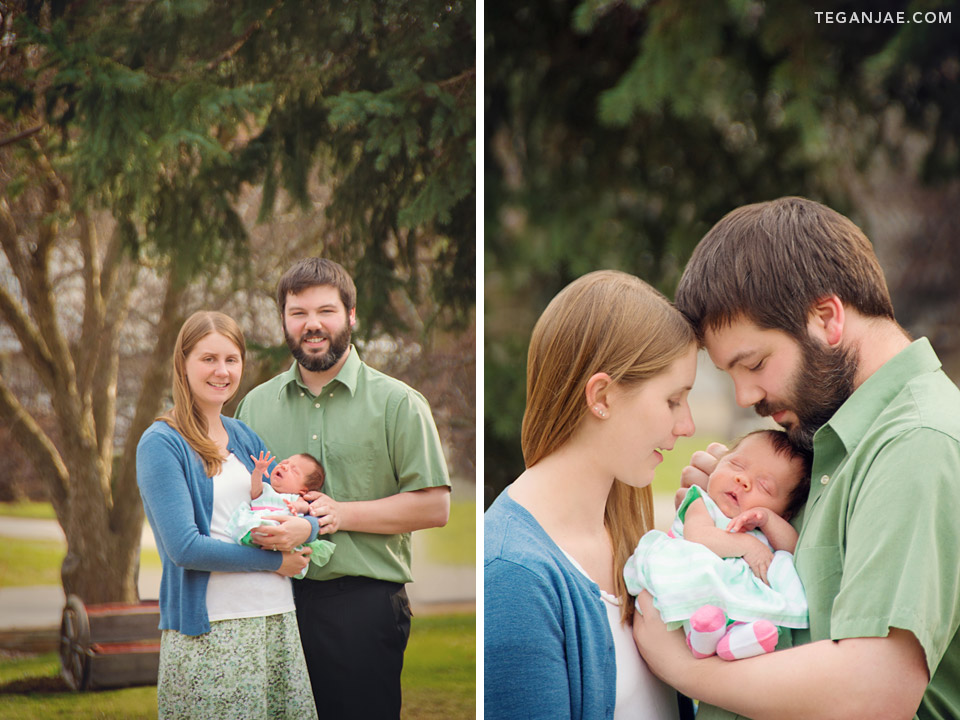 This is my favorite photo of the new family. The emotion is raw and a reaction to Helen squirming around in her dad's arms.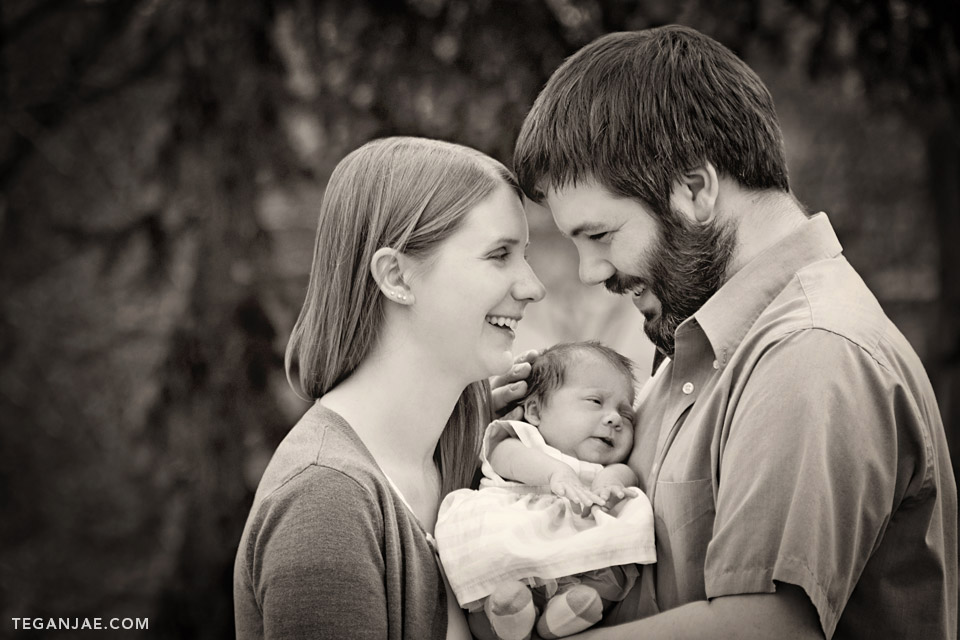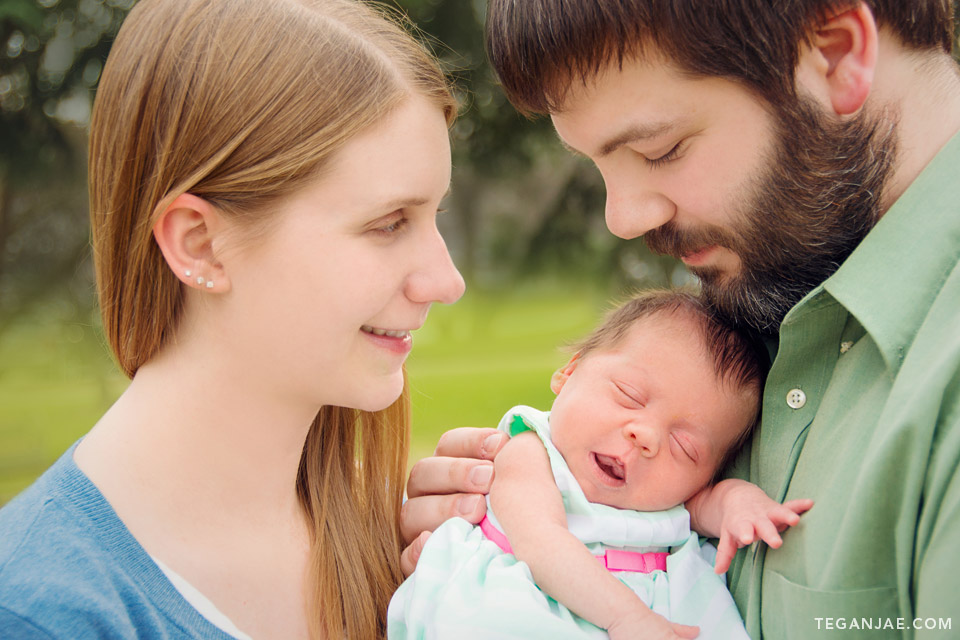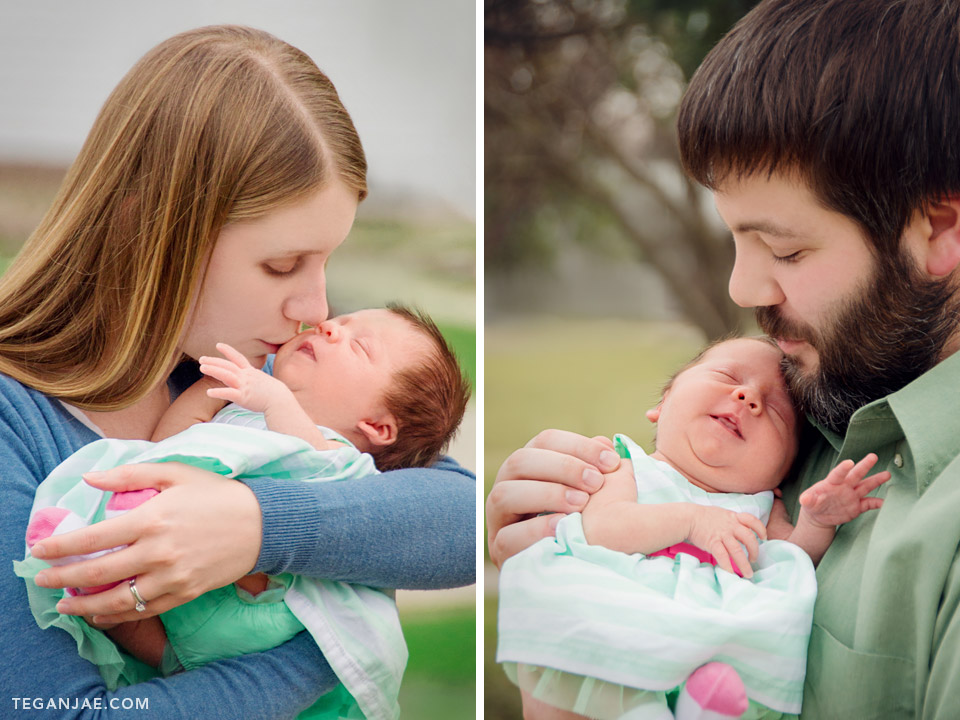 Helen's already the little Princess, tired from all the photos.