Project: A front page website design makeover for Scott Rich Photography that was featured in Photoshop User magazine. The client wanted a website that projects people and their feelings, while creating elevated simplicity and visual impact.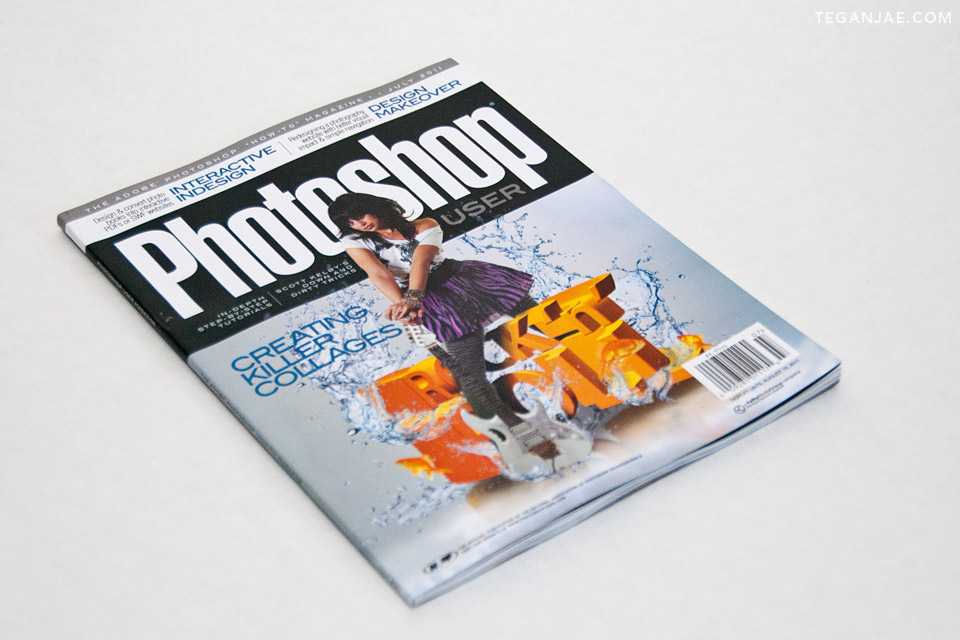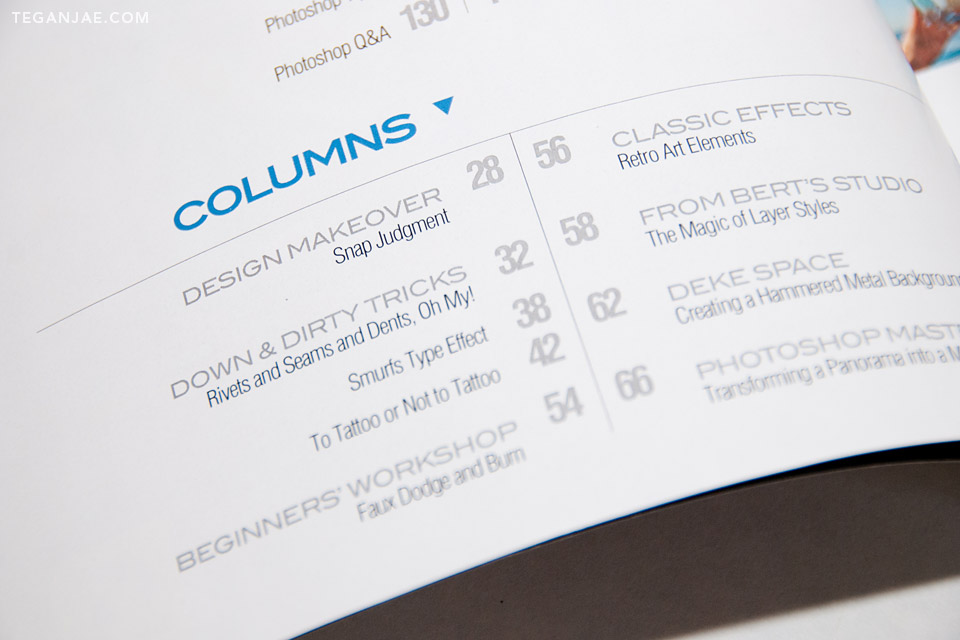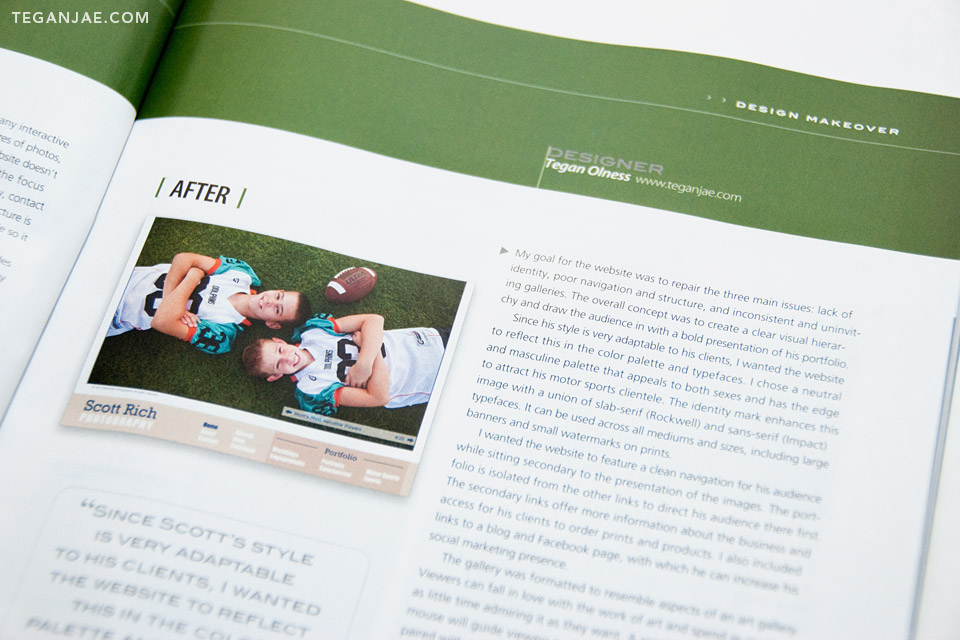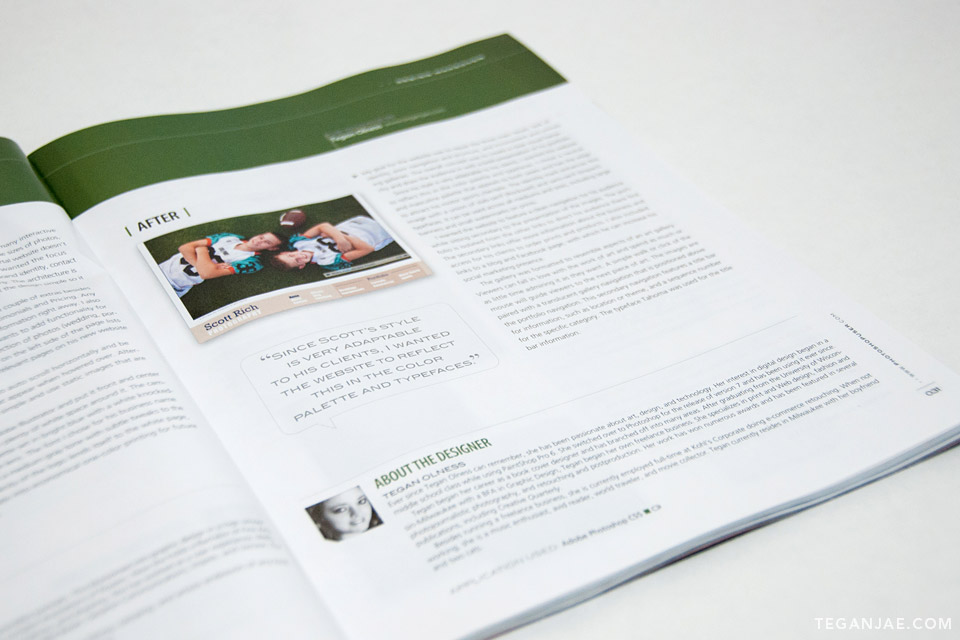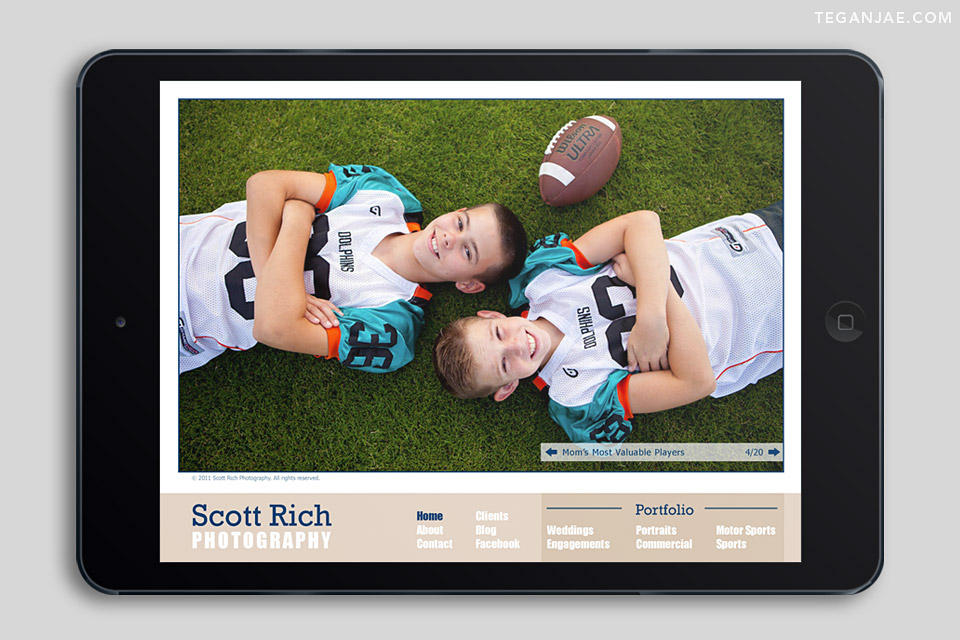 Article Text:
My goal for the website was to repair the three main issues: lack of identity, poor navigation and structure, and inconsistent and uninviting galleries. The overall concept was to create a clear visual hierarchy and draw the audience in with a bold presentation of his portfolio.
Since his style is very adaptable to his clients, I wanted the website to reflect this in the color palette and typefaces. I chose a neutral and masculine palette that appeals to both sexes and has the edge to attract his motor sports clientele. The identity mark enhances this image with a union of slab serif (Rockwell) and sans serif (Impact) typefaces. It can be used across all mediums and sizes, including large banners and small watermarks on prints.
I wanted the website to feature a clean navigation for his audience while sitting secondary to the presentation of the images. The portfolio is isolated from the other links to direct his audience there first. The secondary links offer more information about the business and access for his clients to order prints and products. I also included links to a blog and facebook page to increase his social marketing presence.
The gallery was formatted to resemble aspects of an art gallery. The viewer can fall in love with the work of art and spend as much or as little time admiring it. A simple walk or click of the mouse will guide the viewer to the next piece of art. The images are paired with a translucent gallery navigation that is positioned above the portfolio navigation. This secondary navigation features a title bar for information, such as location or theme, and a sequence number for the specific category. The typeface Tahoma was used for the title bar information.
Application used: Adobe InDesign/Photoshop CS5