Greyson is one of the cutest and most intelligent little kids I know. Every time I see him he gets more and more impressive. One day he pointed to the tiny, colorful push pins on my wall and named each one. Another day I heard him singing the wheels on the bus song. He has grown so quickly since the first time I took pictures of him at three months.
Greyson's mom, Angie, invited me over to take a few lifestyle child portraits on a beautiful day. The session started off with Dr. Seuss and Red Rhino story time. Greyson listened as Angie read the ABC book and distracted himself by bubbling his lips. I could not stop laughing at how loud he was being, almost as if he was reading along.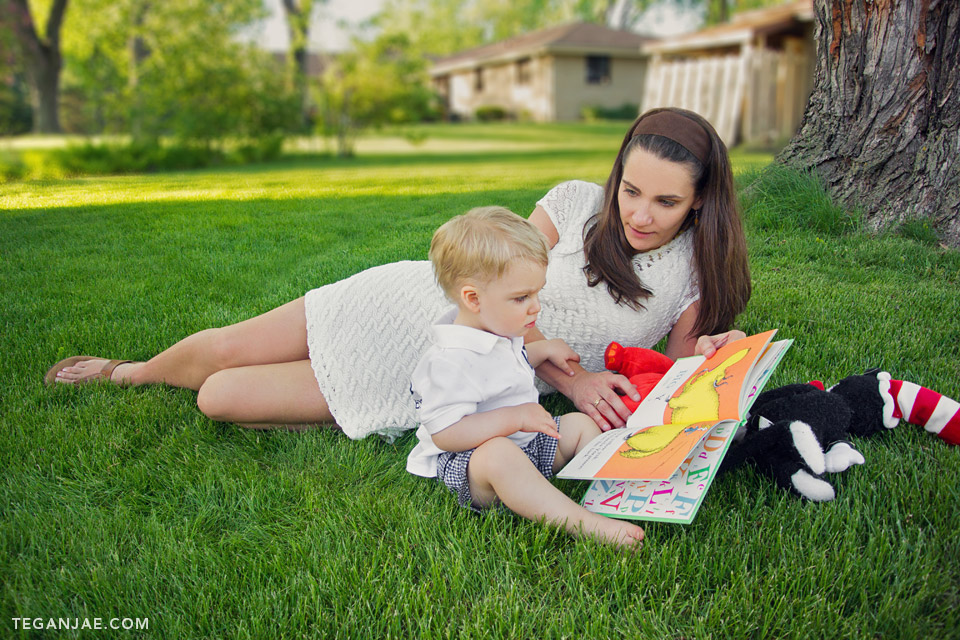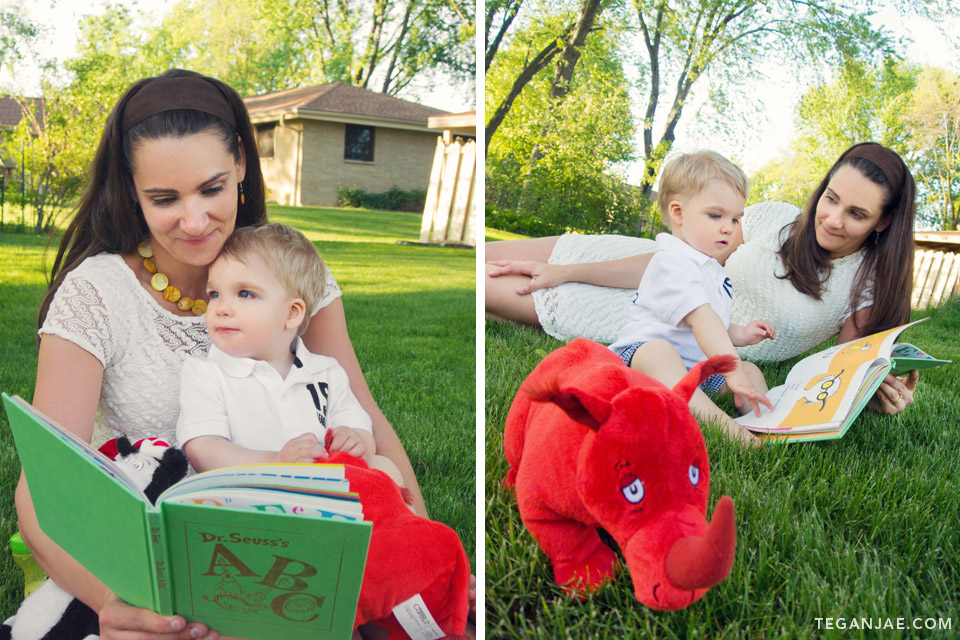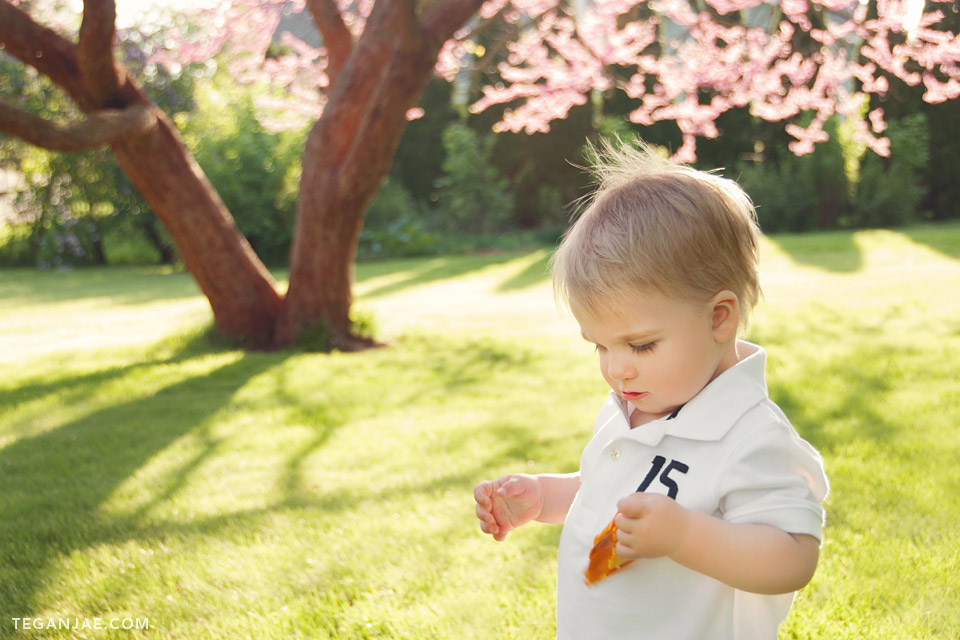 Greyson and his mom also had a tea party with Peter Rabbit and friends. Greyson found it more enjoyable to throw the food and dishes on the ground, rather than sip tea, while talking to the rabbits. He reminds me of a cute mob boss talking to his guys.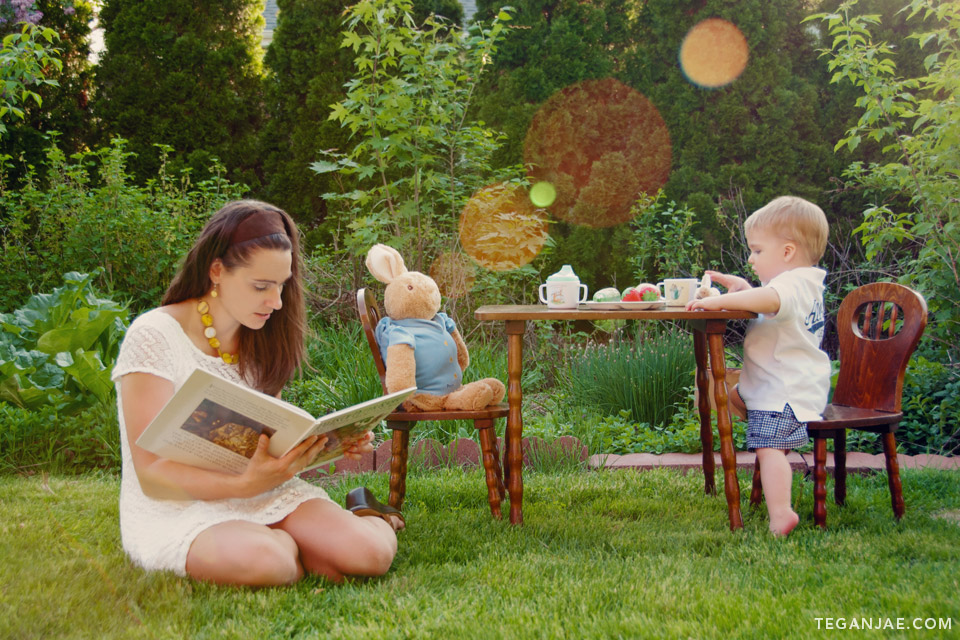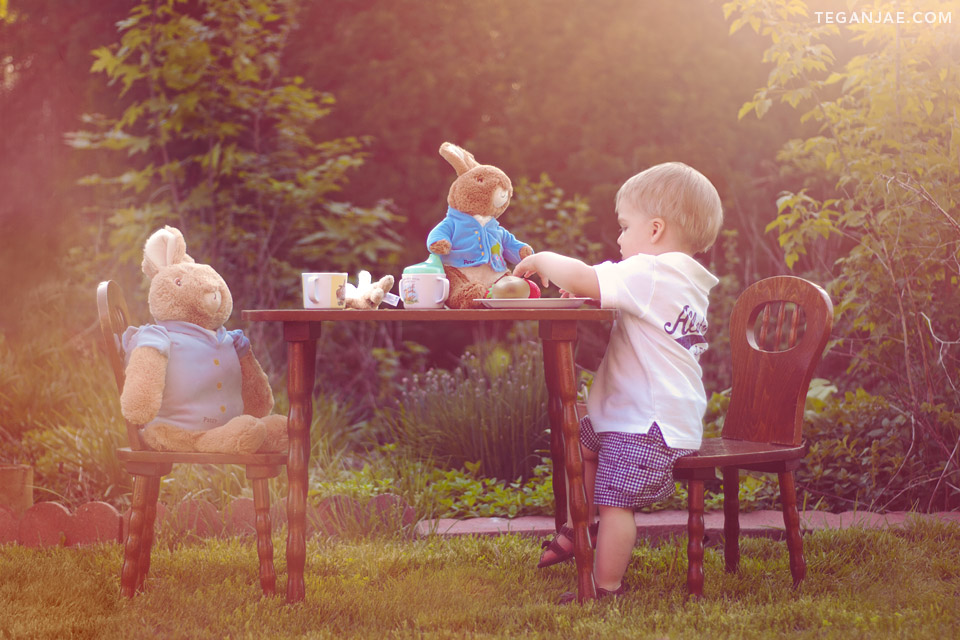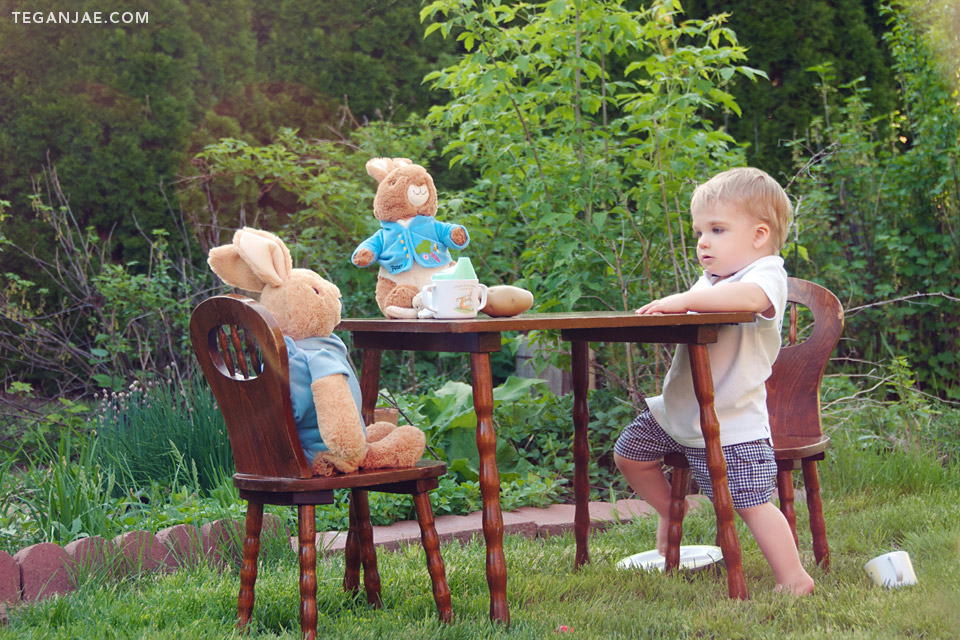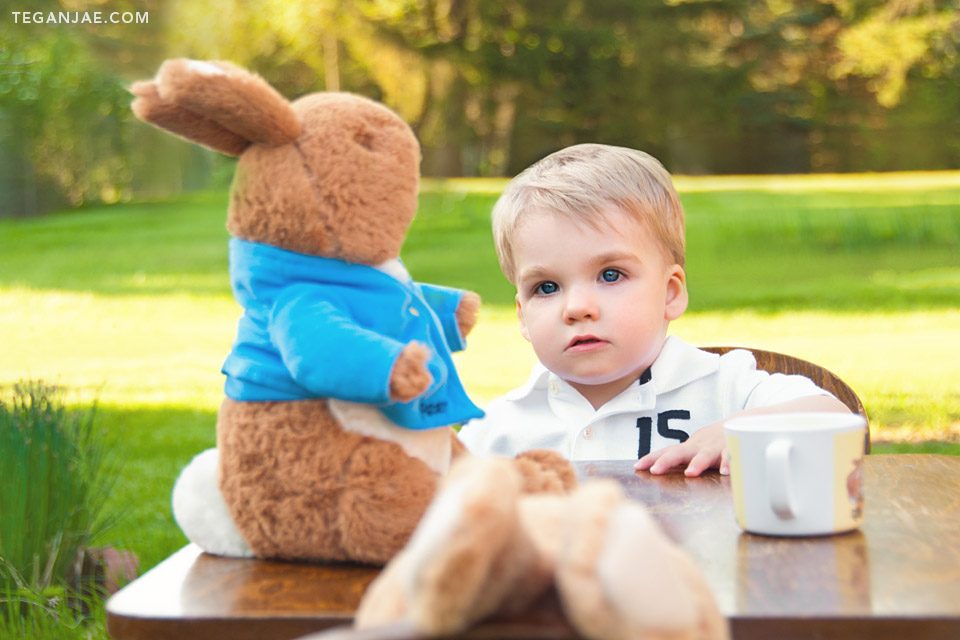 Greyson also took Peter Rabbit and his mom on a journey with him to the lilac patch to smell the flowers.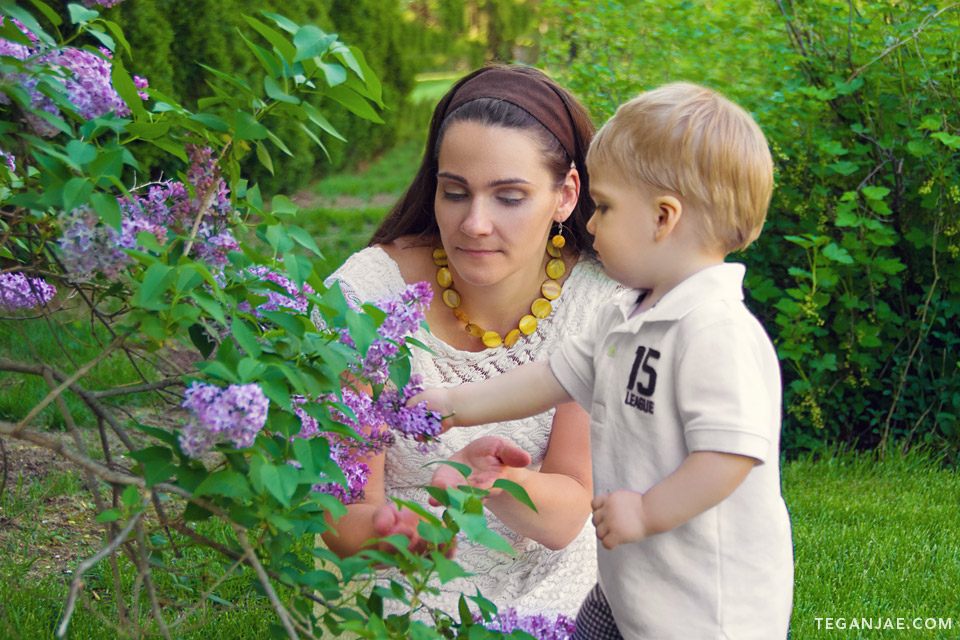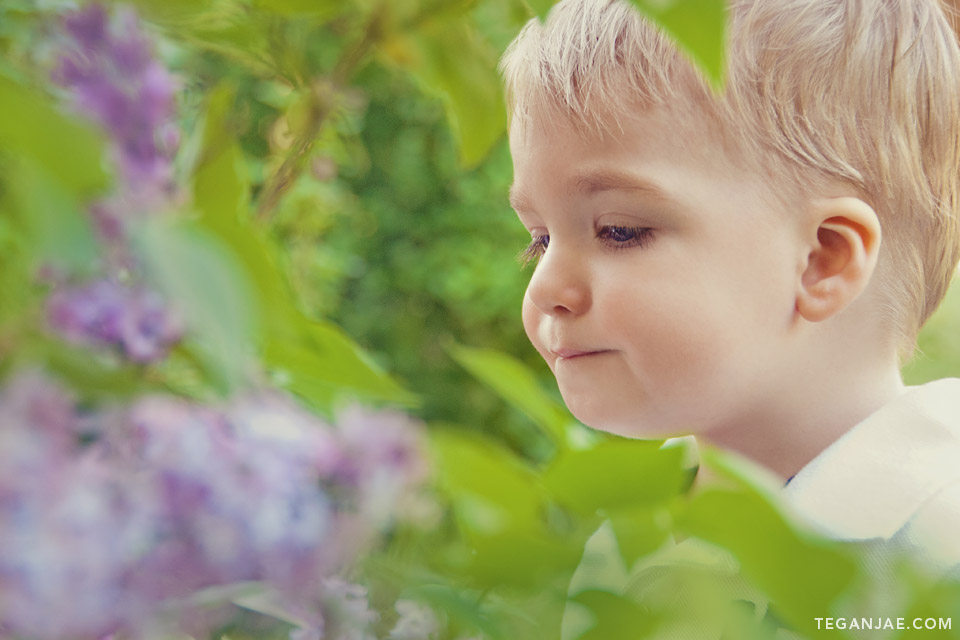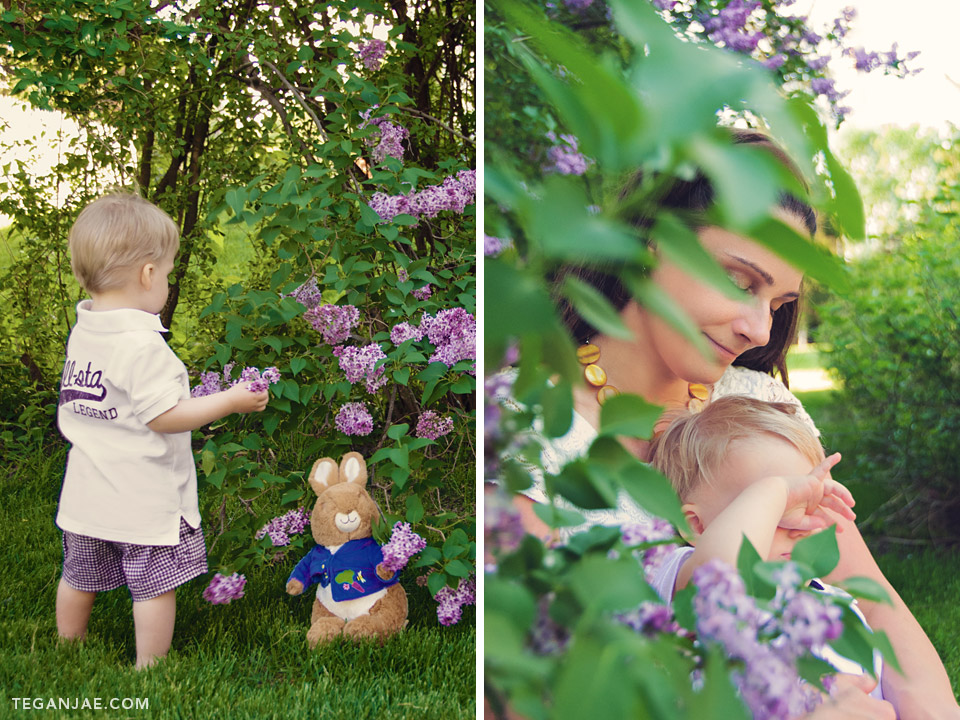 We ended the afternoon with a few family photos under the beautiful, blooming tree. Greyson was tired of me and the camera at this point, so I placed a bunny on my head to grab his attention. This had a reverse effect and he came running at the camera.