The real voyage of discovery consists not in seeking new landscapes; but in having new eyes. – Marcel Proust
My trip to Germany would not have been complete without a stay in a castle. Castle Colmberg (Burg Colmberg) is located along the Romantic Road between Rothenburg ob der Tauber and Ansbach, Germany atop a hill overlooking the city of Colmberg. The location is paradise with gorgeous views and dark night skies.

As my husband and I drove up the hill it started to snow and was perfect with the right amount of chill in the air. We entered the large front gate and strolled through the court yard to meet our entrance.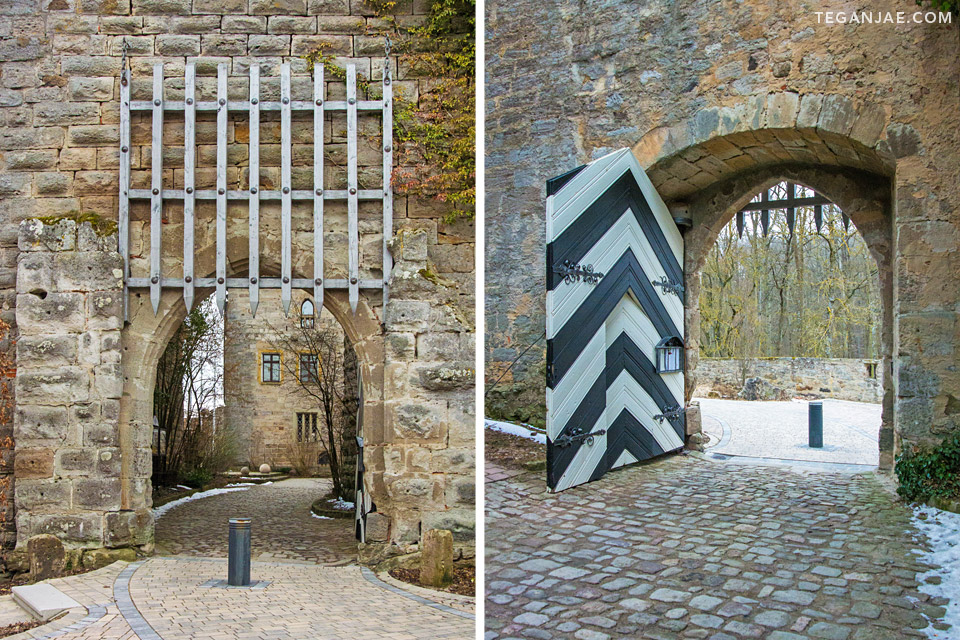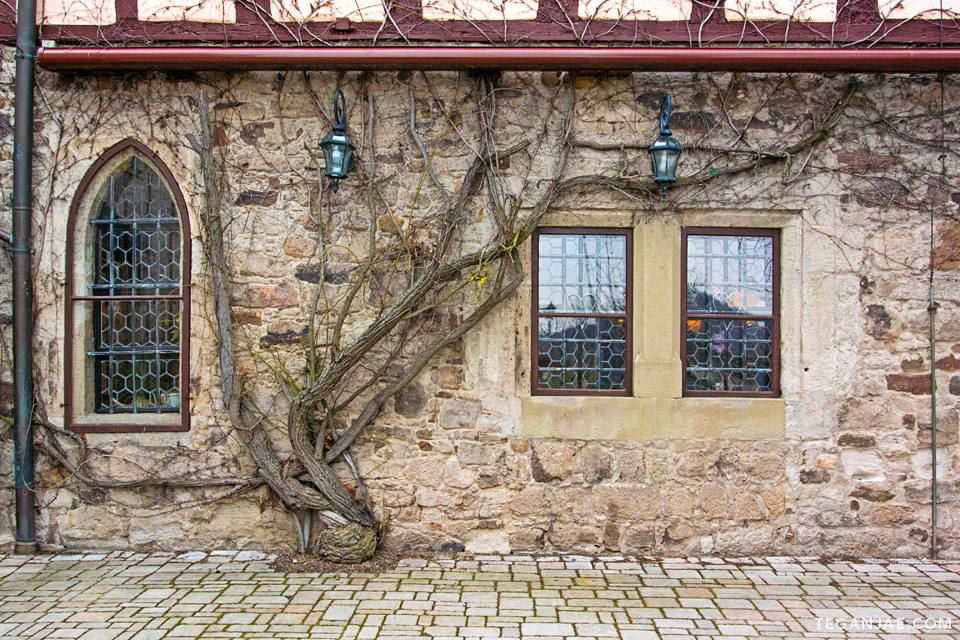 We made reservations at the upscale restaurant inside the castle. A sign outside of the restaurant read: "Wir empfehlen: Eine halbe gebratene Ente mit Apfelblaukraut und Kartoffelklößen". We had absolutely no idea what it meant, but google translate helped out: "We recommend: half a roast duck with apple blue herb and potato dumplings." We skipped the recommendation and dined on a delicious dinner of venison with a wine cherry sauce and rump roast with a potato pancake, delicious sides and a very rich and creamy chocolate sundae.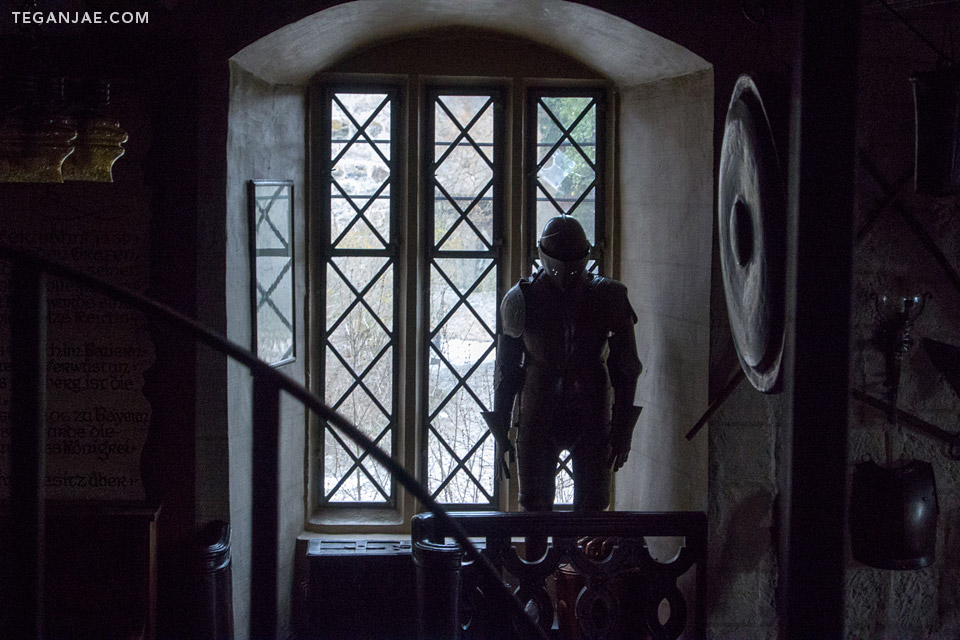 The castle's history dates back before the 13th century. The castle has been renovated, but still featured original elements. The walk to our room was up creaky stairs and down narrow passageways, but definitely worth it. Our room was renovated shortly before our trip. We walked into the room and were surrounded with the rich smell of fresh wood and expensive linens. I had one of the best night's sleep of my life in this castle. When the lights went off it was pitch black, quiet and serene.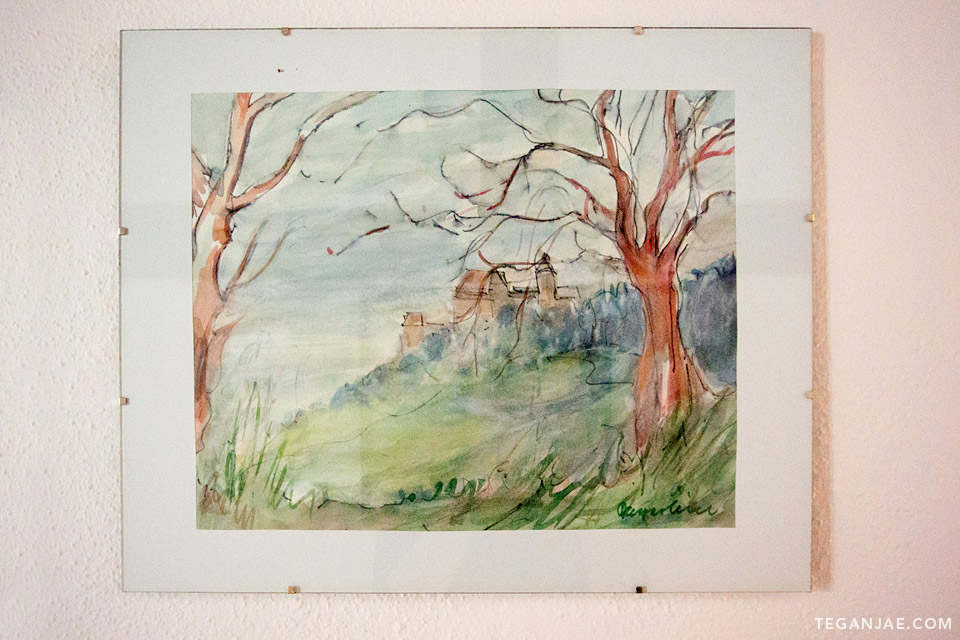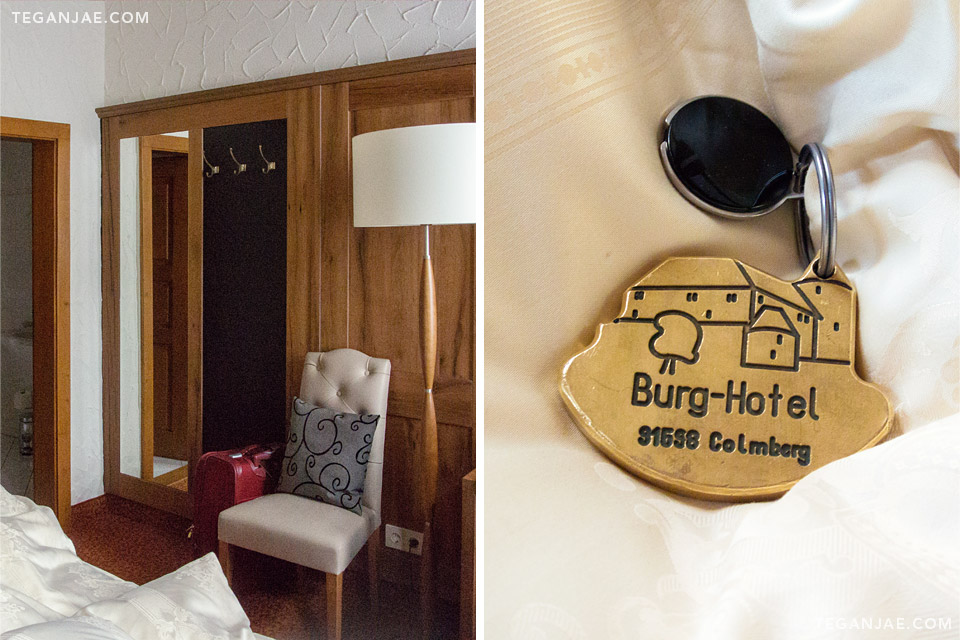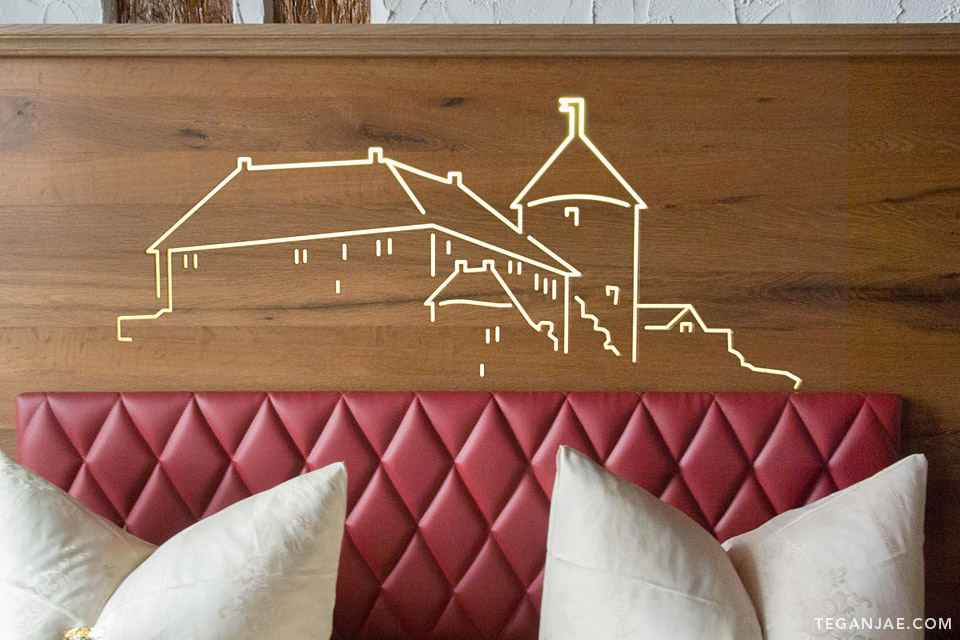 The view from our window was spectacular overlooking the city and vast landscape below.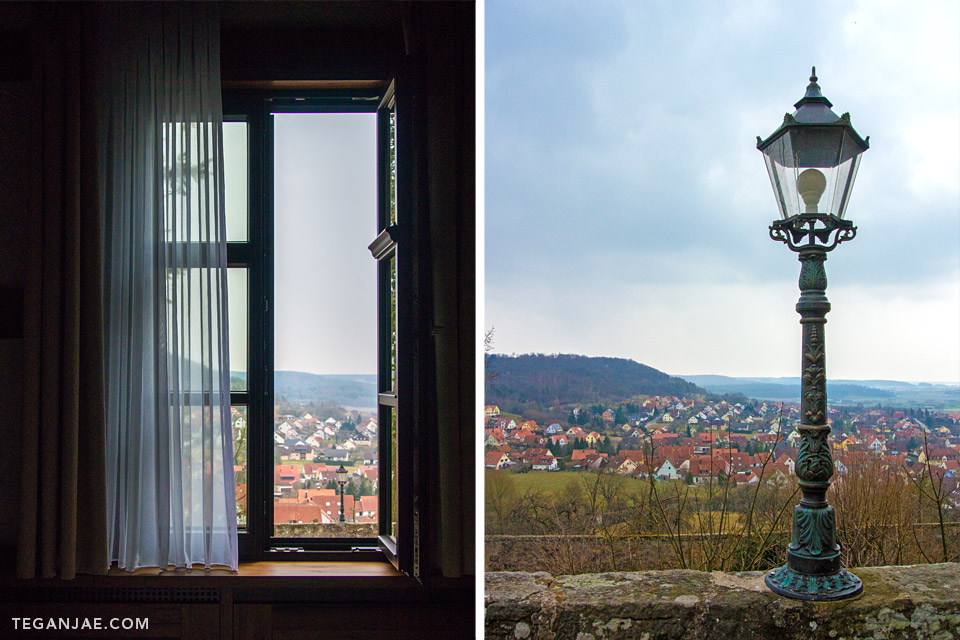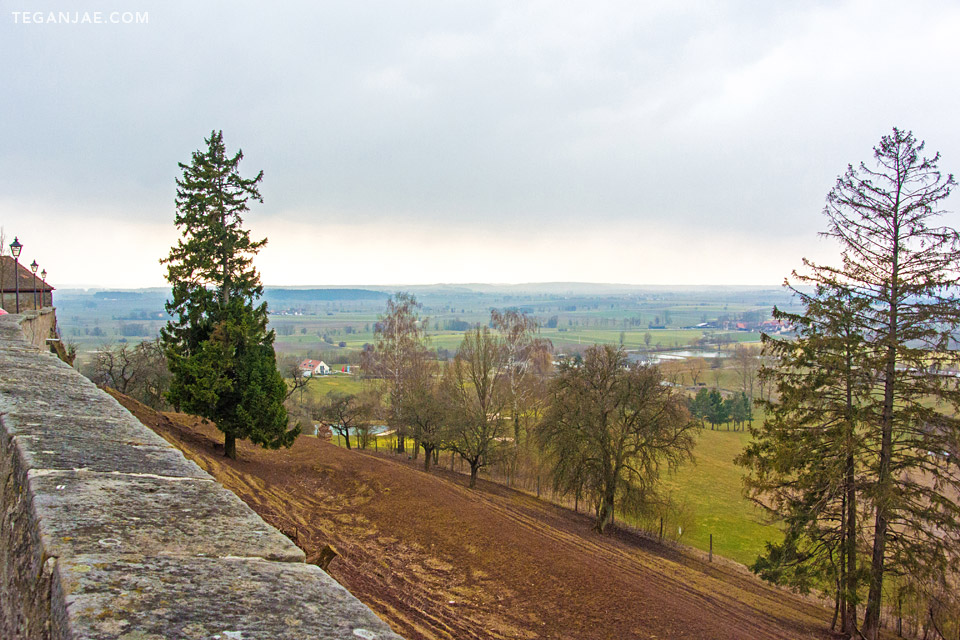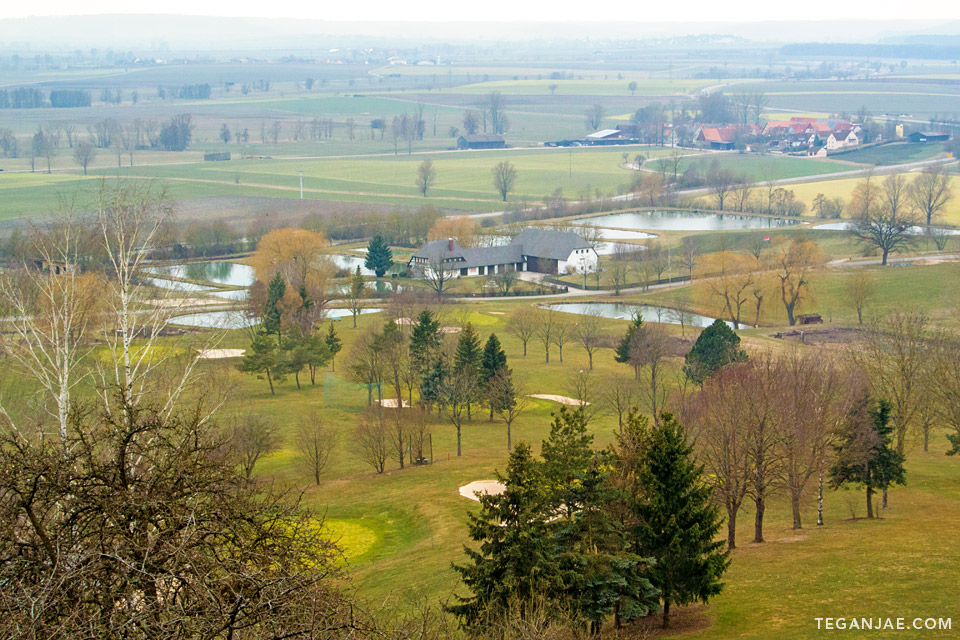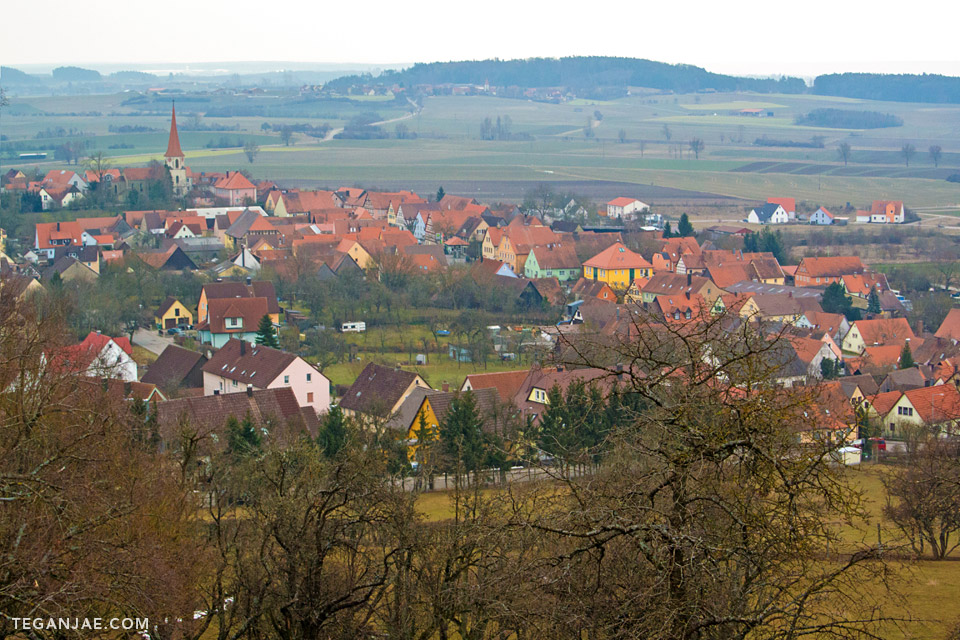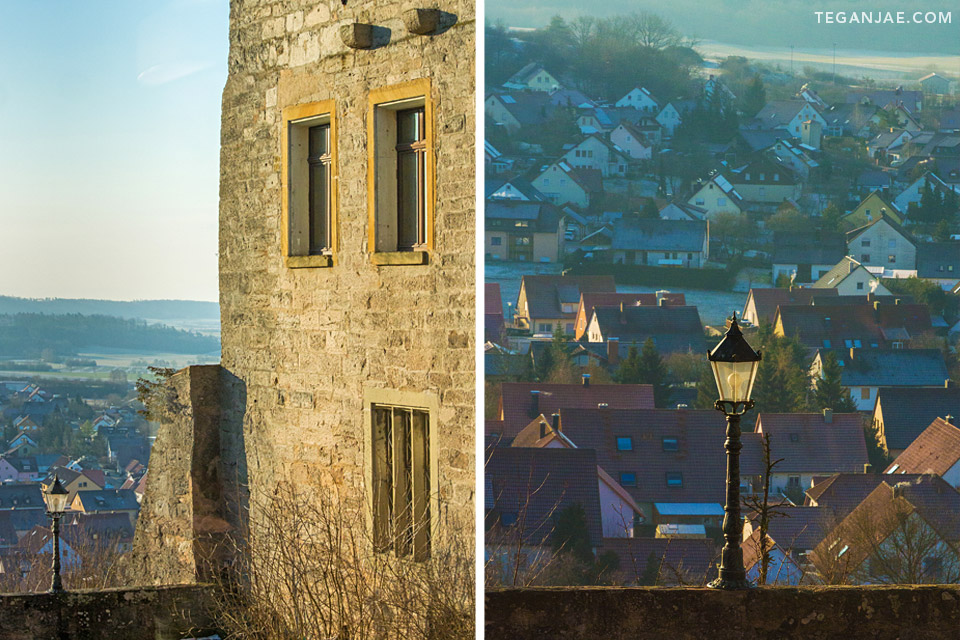 Breakfast was offered buffet style in a different restaurant featuring fresh breads, pretzels, fruits, cheeses, sliced meats, yogurts, and of course Nutella. I wish I lived in Europe so I could eat chocolate for breakfast every day.