Andrea Mussatto and I collaborated on a fashion photography shoot awhile ago. We had plans to shoot in downtown Milwaukee, but the winds were frigid. We ended up doing the shoot near where I lived, so we could keep popping indoors for warmth. We started out with a Damien Rice inspired "Woman like a Man" look that incorporated her great suit pants and my black Victorianesque coat. I adore the combination and how well she emotes. Andrea brings it all to the table and is very fluid in her movements and progressions. My assistant was tasked with the difficult job of holding the light, while ensuring the suspenders didn't slip.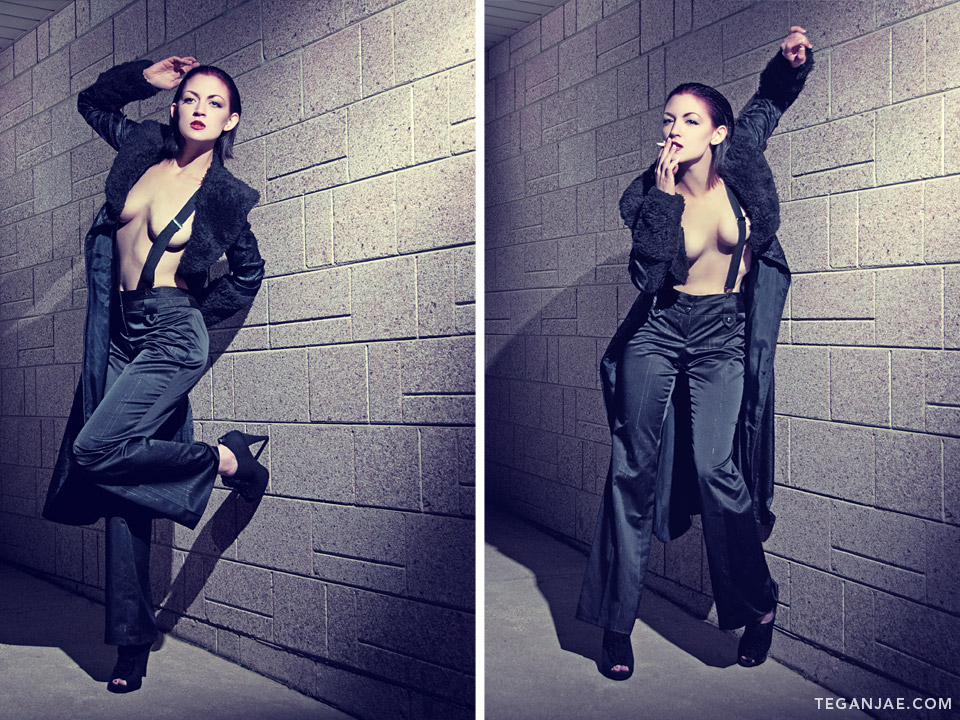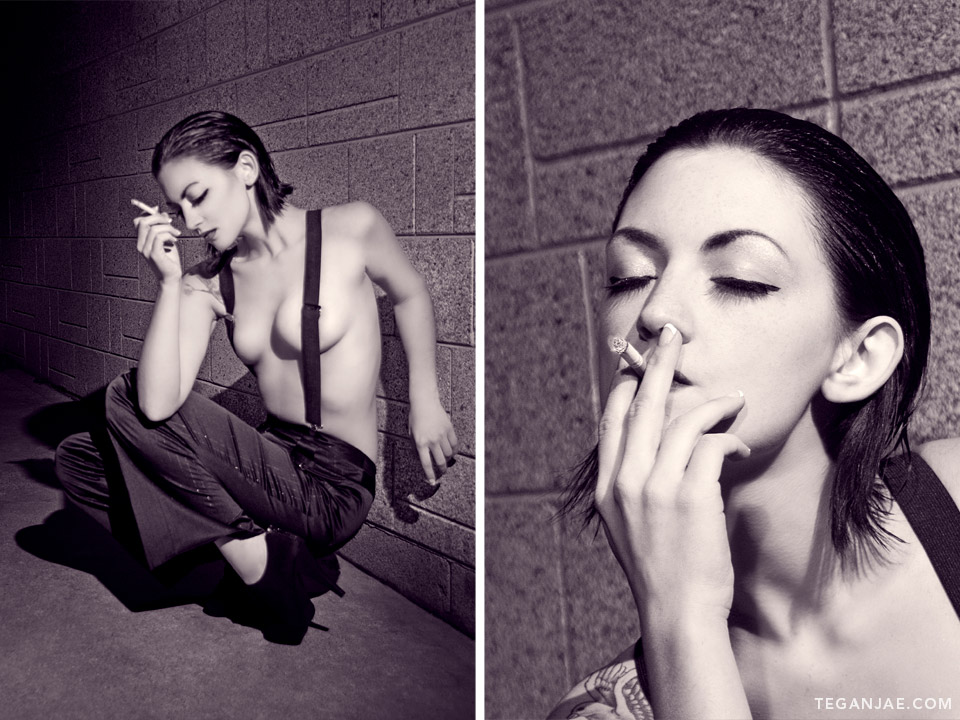 We also experimented with shadows and silhouettes against a black backdrop. I love the length and shadows that her eyelashes create.These images were taken in a dark laundry room that we stumbled upon with bright yellow chairs.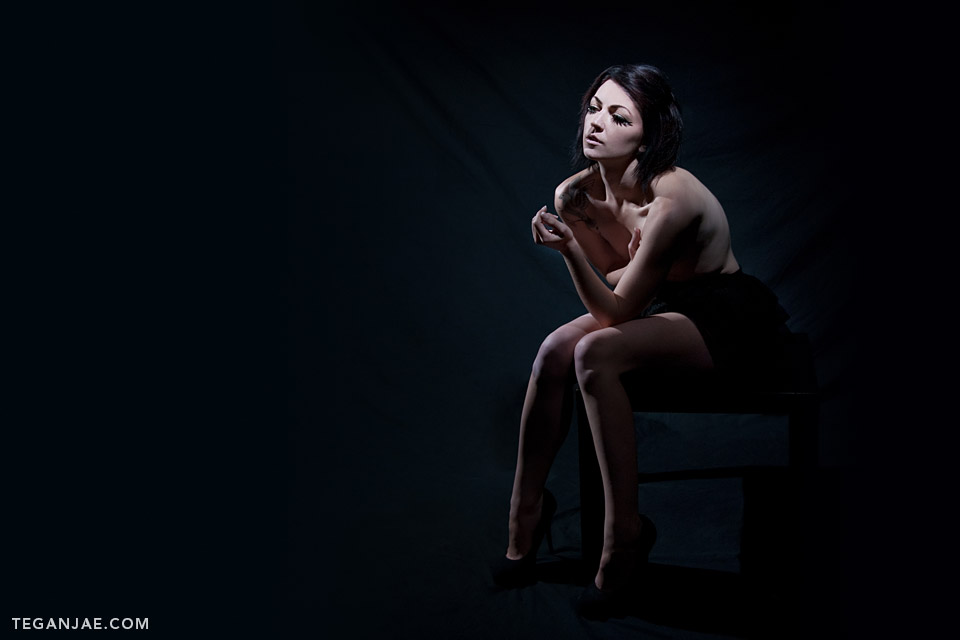 From there we played around with black tights against her warm skin tone and neutral cement walls. By the end of this portion her black tights were a neutral shade of gray.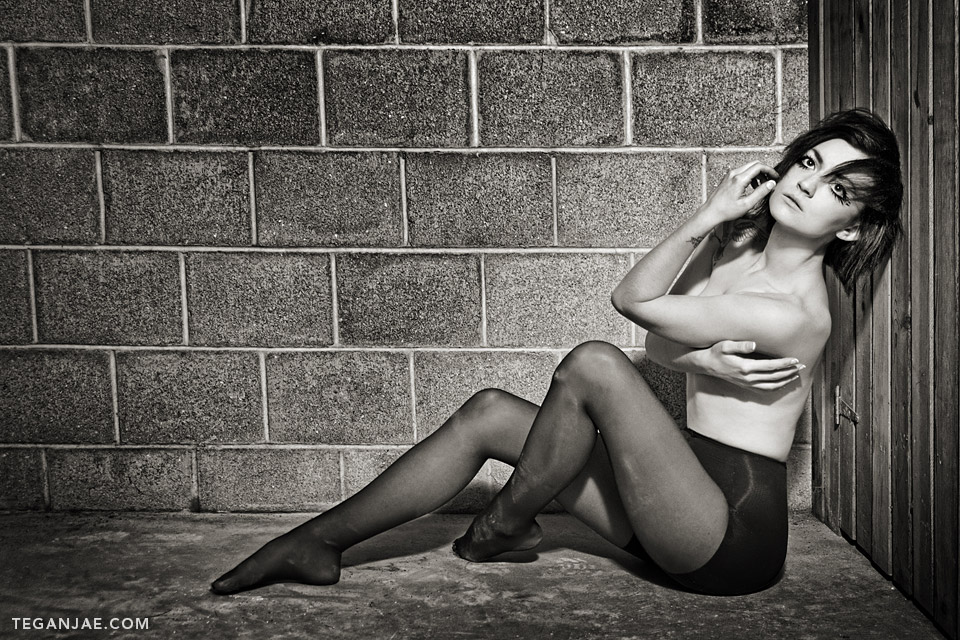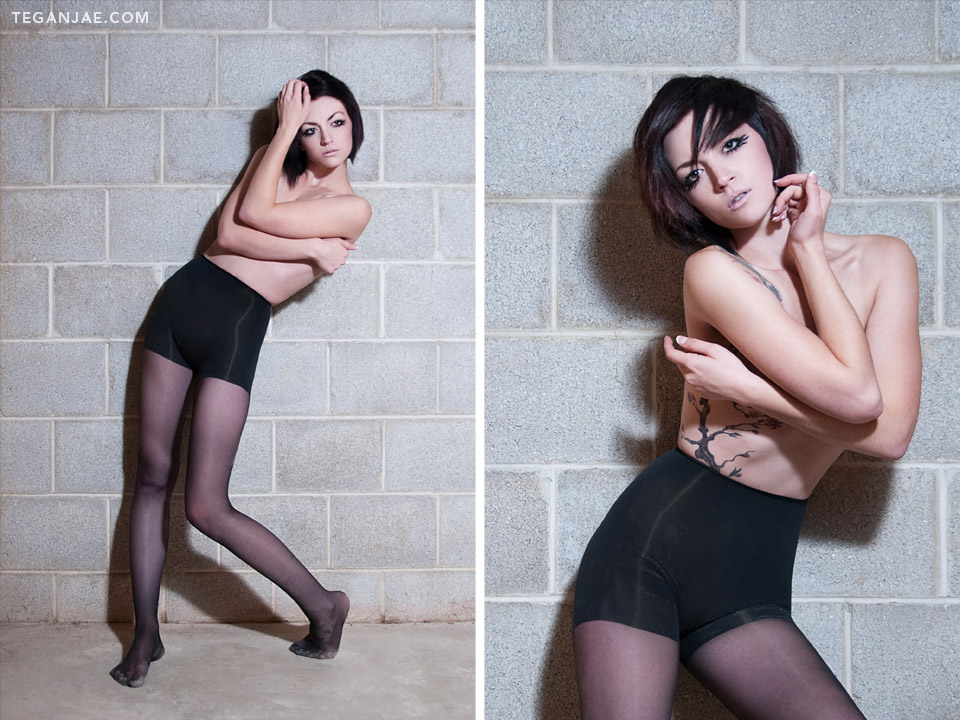 The last look was sultry motorcycle chic with her red lingerie and black leather jacket. These images were taken in a small laundry room with vintage yellow chairs and great pipe work. Andrea was able to execute my vision with little direction.